Course #: BFIX-125
Duration: 2 Days
Price: 1,590.00 USD
Prices reflect a 20% discount for IBM employees
GSA Public Price: ??gsa-public-price??
GSA Private/Onsite Price: ??gsa-private-price??
For GSA pricing, go to GSA Advantage! Delivery Formats
Material: LearnGreen (pdf)
View our Global Training Schedule
Classroom Schedule
Virtual Schedule
Close
There are no virtual classes on the schedule in your country. There are no public classes currently scheduled in your country.
View our global class schedule
This course is available in private, mentoring or e-learning options.

Complete this form, and a Training Advisor will be in touch with you shortly to address your training needs.
By submitting this form, I agree to LearnQuest's Terms and Conditions
View our Global Training Schedule
??elearning-section??
Request Private Training
Close
Tell us a little about yourself:
By submitting this form, I agree to LearnQuest's Terms and Conditions
All Courses Backed by the LearnQuest 100% Satisfaction Guarantee
---
Course Description
BigFix combines endpoint and security management into a single solution that enables users to see and manage fixed, mobile, physical and virtual endpoints on more than 90 different operating system versions. In addition to ensuring that all of a company's systems are patched and secure, BigFix automates time-intensive tasks across complex networks, queries endpoints in real-time for the presence of malicious files, allows for quick software installations, performs advanced automation, and allows for simple remote control with just a few clicks. This course will present material that will help BigFix Users develop the foundational knowledge they need to successfully leverage BigFix in their managed environments.

Objectives
Upon completion of the BigFix Content & Relevance course, students will be able to:
Gain a base understanding of BigFix Content
Learn about how BigFix Content is organized including Domains and Sites
Learn how to examine BigFix Content and the differences between Fixlets and Tasks
Learn about Baselines, Computer Groups, Properties, Analyses and Actions
Learn about BigFix Tools and Objects and how to use the Fixlet Debugger, WebUI Query Channel, and BigFix Console
Gain an understanding of the BigFix Relevance Language
Write basic Relevance Statements
Create Content Using the BES Console to Perform Basic Troubleshooting
Prerequisites
Basic Microsoft Windows and VMWare skills
Basic Coding skills
BigFix Fundamentals v9.5 Course or Equivalent
Topics
Unit 1. Introduction to BigFix Content
What is BigFix Content?

Fixlets
Tasks
Baselines
Computer Groups
Properties
Analyses
Actions

How is Content Organized?
Content Examination

Fixlets / Tasks:Structure of a Fixlet / Task; The Parts of a Fixlet /Task; Usage: Fixlet vs. Task
Baselines: Structure of a Baseline; Relationship to Fixlets / Tasks; Configuration of component dependency in execution
Computer Groups: Types of Groups; Creating groups
Properties: Definition
Types of Properties:Global ; Analysis Properties ; Retrieved properties ; Computer/Client settings
Analyses: Definition; Structure of an Analysis; Who can create analysis?; Usage: Analyses vs. Global Properties?
Actions: What is an Action?; What content can generate Action documents?; Configuration of Action execution parameters; Constraints; Behavior; Persistence (Policy vs. one-time actions)
No Labs (all lecture) Unit 2. Tools and Objects
Introduction to BigFix Tools for Content Creation

Fixlet Debugger: Client Relevance; Action Script; Single Clause vs QnA tab; Graphical evaluation tab; Evaluation Channels
WebUI Query Channel
BigFix Console: Client Relevance Builder Dashboard; Presentation Debugger
Unit 2 Labs:
Lab 1: (Fixlet Debugger)
Lab 2: (Web UI Query)
Lab 3: (BigFix Console Dashboards)
Unit 3. The Relevance Language
What is the Relevance Language?

Relevance (query)
Action Script
Language Objects
Reference Libraries

Relevance Syntax

Basic Syntax Theory
Syntactical Elements

Action Script Syntax

Basic Action Script Syntax
Integration with Relevance for run-time evaluation
Syntactical Differences (Relevance vs. Action Script)
Unit 3 Labs:
Lab 1: Understand Relevance Inspectors
Lab 2: Write Basic Relevance
Lab 3: Content Creation Using the BES Console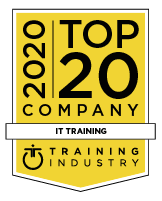 Reviews
---

We Guarantee You'll be Satisfied
At LearnQuest, our goal is always the same: to provide the highest quality training and service to each and every customer.
If you're not satisfied for any reason, simply contact one of our Training Advisors for assistance with your concerns.

Enrollment Options
Select the Training Provider you would like to use
Already have an account? Login here >

You will be leaving the LearnQuest Website
*If using Apple Training Credits or LearnPass, you must enroll with LearnQuest