Course #: BFIX-115
Duration: 2 Days
Price: 1,590.00 USD
Prices reflect a 20% discount for IBM employees
GSA Public Price: ??gsa-public-price??
GSA Private/Onsite Price: ??gsa-private-price??
For GSA pricing, go to GSA Advantage! Delivery Formats
Material: LearnGreen (pdf)
View our Global Training Schedule
Classroom Schedule
Virtual Schedule
Close
There are no virtual classes on the schedule in your country. There are no public classes currently scheduled in your country.
View our global class schedule
This course is available in private, mentoring or e-learning options.

Complete this form, and a Training Advisor will be in touch with you shortly to address your training needs.
By submitting this form, I agree to LearnQuest's Terms and Conditions
View our Global Training Schedule
??elearning-section??
Request Private Training
Close
Tell us a little about yourself:
By submitting this form, I agree to LearnQuest's Terms and Conditions
All Courses Backed by the LearnQuest 100% Satisfaction Guarantee
---
Course Description
BigFix combines endpoint and security management into a single solution that enables users to see and manage fixed, mobile, physical and virtual endpoints on more than 90 different operating system versions. In addition to ensuring that all of a company's systems are patched and secure, BigFix automates time-intensive tasks across complex networks, queries endpoints in real-time for the presence of malicious files, allows for quick software installations, performs advanced automation, and allows for simple remote control with just a few clicks. This course will present knowledge to help BigFix administrators and operators develop the foundation knowledge they need to successfully leverage BigFix in their managed environments.

Objectives
Upon completion of the BigFix Operator Fundamentals v9.5 course, students will be able to:
Gain a basic understanding of the BigFix portfolio and architecture
Learn to use and configure the operator Console
Explore and learn to use the BigFix Web User Interface
Create and deploy patches manually and through automation by using policies
Learn about Fixlets, Tasks, and Baselines and when to use them
Learn about Roles and Users
Explore and create Web Reports
Prerequisites
Basic Microsoft Windows and VMWare skills
Topics
Day 1 Introduction
Welcome to the BigFix Family!
What can BigFix do for you?
Identifying the BigFix suite components
A modular approach to meeting your operational requirements
Let's take a look at the latest and greatest features of BigFix
Architecture
How BigFix works under the covers
Message flow - Discovering the flow of how action directives make it to endpoints and back to the BigFix server
Console Operation
Let's discover the console!
Workflow - Get your work done with the BigFix Console
Optimizing your BigFix Console experience
Web User Interface
What is the Web UI?
Navigating the Web UI?
Discovering the Apps menu
How do I find patches in the Web UI?
Let's deploy some patches
Looking for something? Let's learn about Query
Headaches keeping up with patches? Let's automate with policies!
Day 2 Content and Sites
What is content?
What are Fixlets, Tasks, and Baselines and when should I use them?
Take Action!
Discovering Analyses and Properties
How to use custom computer properties to unleash the power of BigFix
Get organized with Content Sites!
Learn how to secure your BigFix Environment using Roles and Users
Minimize administrative overhead using Computer Groups!
Everything you need to know about Web Reports
Configure and use web reporting
How to access the Web Reports Interface
List and generate existing reports
Explore and Filter Data
Create Custom Reports
Export Report Data
Schedule Reports to be automatically generated and mailed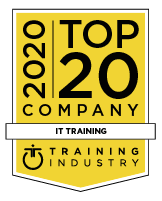 Reviews
---

We Guarantee You'll be Satisfied
At LearnQuest, our goal is always the same: to provide the highest quality training and service to each and every customer.
If you're not satisfied for any reason, simply contact one of our Training Advisors for assistance with your concerns.

Enrollment Options
Select the Training Provider you would like to use
Already have an account? Login here >

You will be leaving the LearnQuest Website
*If using Apple Training Credits or LearnPass, you must enroll with LearnQuest