Course #: BFIX-110
Duration: 2 Days
Price: 1,590.00 USD
Prices reflect a 20% discount for IBM employees
Prices reflect the Capgemini employee discount
Prices reflect the UPS employee discount
GSA Public Price: ??gsa-public-price??
GSA Private/Onsite Price: ??gsa-private-price??
For GSA pricing, go to GSA Advantage! Delivery Formats
Material: LearnGreen (pdf)
View our Global Training Schedule
Classroom Schedule
Virtual Schedule
Close
There are no virtual classes on the schedule in your country. There are no public classes currently scheduled in your country.
View our global class schedule
This course is available in private, mentoring or e-learning options.

Complete this form, and a Training Advisor will be in touch with you shortly to address your training needs.
By submitting this form, I agree to LearnQuest's Terms and Conditions
View our Global Training Schedule
??elearning-section??
Request Private Training
Close
Tell us a little about yourself:
By submitting this form, I agree to LearnQuest's Terms and Conditions
All Courses Backed by the LearnQuest 100% Satisfaction Guarantee
---
Course Description
BigFix Patch provides an automated, simplified patching process that is administered from a single console. It provides real-time visibility and enforcement to deploy and manage patches to endpoints helping to cut operational costs and reduce patch cycle times. In this course, you will learn to interact and operate the BigFix Patch solution. You will gain a solid understanding of the various components of the solution and will be able to configure, operate, develop reports, perform maintenance tasks, and troubleshoot BigFix Patch.

Objectives
Upon completion of the BigFix Patch v9.5 course, students will be able to:
Gain insight into BigFix Patch's major offerings
Understand the Patch release process
Learn how to create, deploy and rollback, Windows Patches
Learn how to create, deploy and rollback, UNIX / Linux Patches
Learn how to optimize your patching routines including air-gapped networks
Learn how to automate your patching processes with Wizards
Understanding Dashboard functionality
Perform basic troubleshooting techniques for application and platform issues
Prerequisites
BigFix Operator Fundamentals course
Basic Microsoft Windows and VMWare skills
Topics
Day 1 Introduction
What's covered in this course?
What is BigFix Patch?
Support Patch Platforms
All current platforms for which patches are available
Features of BigFix Patch
Fixlets
Dashboards
Wizards
Analyses
How to Get Started with BigFix Patch
What are content sites?
How to enable and subscribe computers into content sides
Scaling out patch deployment to other operating systems
Who publishes patches into External patch sites?
Differences between External and Custom content sites
Differences between Windows and Non-Window patches
Download Plugins (for Non-Windows patches)
Deploying Patches (Using Default Parameters
One patch
Many patches as an ad-hoc group
Many patches as 'Baselines'
What is a Baseline?
Creating a new Baseline
Modifying an existing Baseline
Customizing a Patch Action
Targeting
Statis Snapshot of targets
Dynamically selecting targets
Manually listing targets
Constraints and Behavior
Post-Action: Reboot/Shutdown
Day 2 Advanced Patch Management
Superseded Patches: What are they? ; How to figure out what superseded them ; How to work with them even though they are suspended
Blacklisting patches: Hiding globally
Whitelisting patches: Creating Custom Sites and populating only pre-approved patches or Baselines
Streamlining the patch process: Making Baselines efficient ; Storing Baselines offline until/if needed again
Autonomous Patch Management (Set and Forget)
Using 'execution constraints' to better manage patch actions
Usiing WebUI 'Patch Policies' to approve and deploy patches automatically (no operator intervention)
Reporting
Pre-defined Web Reports
Creating custom patch reports
Importing community-created patch reports
Troubleshooing
Patch Failure (Analyzing in the console)
How to upload and review client logs
Appendix
Patching in an air-gapped network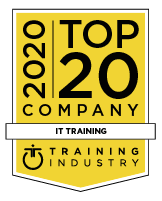 Reviews
---

We Guarantee You'll be Satisfied
At LearnQuest, our goal is always the same: to provide the highest quality training and service to each and every customer.
If you're not satisfied for any reason, simply contact one of our Training Advisors for assistance with your concerns.

Enrollment Options
Select the Training Provider you would like to use
Already have an account? Login here >


You will be leaving the LearnQuest Website
*If using Apple Training Credits or LearnPass, you must enroll with LearnQuest