Course #: BFIX-105
Duration: 2 Days
Price: 1,590.00 USD
Prices reflect a 20% discount for IBM employees
GSA Public Price: ??gsa-public-price??
GSA Private/Onsite Price: ??gsa-private-price??
For GSA pricing, go to GSA Advantage! Delivery Formats
Material: LearnGreen (pdf)
View our Global Training Schedule
Classroom Schedule
Virtual Schedule
Close
There are no virtual classes on the schedule in your country. There are no public classes currently scheduled in your country.
View our global class schedule
This course is available in private, mentoring or e-learning options.

Complete this form, and a Training Advisor will be in touch with you shortly to address your training needs.
By submitting this form, I agree to LearnQuest's Terms and Conditions
View our Global Training Schedule
??elearning-section??
Request Private Training
Close
Tell us a little about yourself:
By submitting this form, I agree to LearnQuest's Terms and Conditions
All Courses Backed by the LearnQuest 100% Satisfaction Guarantee
---
Course Description
BigFix Compliance enforces continuous compliance with security policies throughout an organization for every endpoint both on and off the corporate network. It includes out-ofthe-box support for most popular security benchmarks published by CIS, DISA STIG, USGCB and PCI-DSS. An intelligent agent on every endpoint monitors, enforces and reports on the security configuration status of the endpoints in real-time regardless of OS type or location. In this course, students will learn to interact and operate the BigFix Compliance solution. They will gain a solid understanding of the various components of the solution and will be able to configure, operate, develop reports, perform maintenance tasks, and troubleshoot BigFix Compliance.

Objectives
Upon completion of the BigFix Compliance v9.5 course, students will be able to:
Understand Key IBM BigFix Compliance Concepts
Understand the Features and Functions of IBM BigFix Compliance
Learn to Configure and Operate IBM BigFix Compliance
Create custom reports including creating groups; checklist targeting and exception
Understand how to maintain IBM BigFix Compliance
Be able to perform basic troubleshooting techniques
Prerequisites
BigFix Operator Fundamentals
Basic Microsoft Windows and VMWare skills
Topics
Overview
Introduction, covering: benefits and advantages; the BigFix portfolio and adjacent IBM products; roles and responsibilities; compliance motivators (Business Needs, IT Needs)
Key Concepts, including: security vs. compliance; checklists and parameters; reporting; and enforcement
Features and Functions, such as: enforcing compliance rules; reporting on compliance; and automation of process
Plan and Install
Architecture of Compliance, including: Scalability (BigFix architecture, checklists, data import); network design; firewalls, proxy servers, and ports; network planning; and reporting groups
BigFix Platform and Compliance Infrastructure, covering: server and database requirements; disk space; permissions; licensing & masthead; installing BigFix Server, relays, and clients; security and access
Implementation of Compliance, including: installing the Compliance analytics server; subscribing systems to checklists; configuring data source connection; mail server settings; roles; server settings; session settings; and user provisioning
Configure and Operate
Navigation, such as: interface navigation and customization, setting default views, creating custom views
Using checks and checklists, including: check Fixlets; modifying check parameters; activating Measured Value Analyses; creating and managing Custom Checklists; using the Synchronize Custom Checks wizard; taking a remediation action; importing SCAP content; using OVALDI and viewing Windows Vulnerabilities for Oval bulletins
Exception management
Reporting, including: running and exporting reports; reviewing existing built in overview and list reports; and customizing reports
Computer Grouping, covering: creating computer groups for reporting; checklist targeting and exception; computer properties from BigFix
Maintain
Compliance Application management, such as: Extract, Transform, Load monitoring and management; and database management
BigFix Platform management, including: Fixlet site version; Platform updates and upgrades; process start and stop procedures; and backup & restore
Troubleshoot
Disaster Recovery planning, covering: backing up the Application Server; and successful recovery from a failure
Support resources, including log locations; VM Manager command line options; manual catalog updates; IBM support; Forums and self-help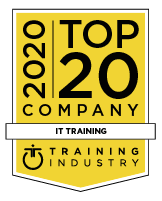 Reviews
---

We Guarantee You'll be Satisfied
At LearnQuest, our goal is always the same: to provide the highest quality training and service to each and every customer.
If you're not satisfied for any reason, simply contact one of our Training Advisors for assistance with your concerns.

Enrollment Options
Select the Training Provider you would like to use
Already have an account? Login here >

You will be leaving the LearnQuest Website
*If using Apple Training Credits or LearnPass, you must enroll with LearnQuest