Course #:BAPD-120
Duration: 1 Day
Price: 800.00 USD
IBM Employees receive a 20% discount on all purchases
GSA Public Price: ??gsa-public-price??
GSA Private/Onsite Price: ??gsa-private-price??
For GSA pricing, go to GSA Advantage! Delivery Formats
Material: LearnGreen (pdf)
View our Global Training Schedule
Classroom Schedule
Virtual Schedule
Close
There are no virtual classes on the schedule in your country. There are no public classes currently scheduled in your country.
View our global class schedule
This course is available in private, mentoring or e-learning options.

Complete this form, and a Training Advisor will be in touch with you shortly to address your training needs.
By submitting this form, I agree to LearnQuest's Terms and Conditions
View our Global Training Schedule
??elearning-section??
Request Private Training
Close
Tell us a little about yourself:
By submitting this form, I agree to LearnQuest's Terms and Conditions
All Courses Backed by the LearnQuest 100% Satisfaction Guarantee
---
Course Description
The Predictive Analytics Operation Design Course will actively lead students through structured and comprehensive analytic project design exercises. The developers of this course have been actively involved with the design, implementation and deployment of real-world predictive modeling solutions. Those who stay for the full series will reference the completed design as the blueprints for full strategic implementation

This one-of-a-kind course focuses on the most chronic failings of the vast majority of advanced analytics implementations: comprehensive project assessment, design and planning. The analytic professionals who apply the strategic principles in this course will obtain the rare analytic leadership skills to overcome their organization's ongoing analytic challenges and stand out in this competitive practice.
This vendor-neutral course is designed to be taken independently, yet is part of a larger course series that covers The Modeling Agency's Modeling Practice Framework™ for low-risk, high-impact projects. The scope of this course extends to the first two phases: Assess and Plan.


Objectives
Upon completion of The Predictive Analytics Operation Design Course, students will be able to:
Plan and manage your predictive modeling projects effectively from the start
Identify, qualify and prioritize actionable analytic opportunities
Understand the purpose, function and impact of an analytic process model
Outline the implementation tasks of the Assess and Plan Phases of the Modeling Practice Framework
Define a project roadmap with modeling objectives that lead to measurable project gains
Qualify the downstream organizational and environmental requirements for model deployment and operation
Recognize dead-end approaches in advance that lead to wasted resources on doomed approaches
Broaden experience through active problem-solving and guided discussion in realistic project scenario
Certify data resources and plan for an efficient analytic sandbox
Engage with confidence among your developers, analysts and consultants
Develop the rare analytic leadership traits to design and oversee actionable analytics projects
Leave with resources, contacts and plans to substantially reduce your project preparation time, costs and risks
Note that this course does not drill into specific algorithms or tactical implementation topics. For a deeper presentation of modeling methods, algorithms and techniques, refer to the Development Course which directly follows this event. To step through all phases of The Modeling Practice Framework™, view the Comprehensive Experience course description
Audience
The Predictive Analytics Operation Design Course is intended for:
It Executives And Big Data Directors: CIOs, CAOs, CTOs, Stakeholders, Functional Officers, Technical Directors and Project Managers who desire to extract and apply the true value hidden within their deluge of data
Line-Of-Business Executives And Functional Managers: Risk Managers, CRM Managers, Public Sector Directors, Business Forecasters, Inventory Flow Analysts, Financial Forecasters, Medical Diagnostic Analysts, Fraud and Loss Prevention Managers, eCommerce Company Executives
Data Scientists: Who recognize the importance of complementing their tactical proficiency with a strategic planning and design approach to advanced analytics
Technology Planners Who survey emerging technologies in order to prioritize corporate investment.
Consultants Whose competitive environment is intensifying and whose success requires competency with data mining and related emerging information technologies
Prerequisites
While this course is designed to be taken independently, it is important to understand its place and function within the overall 'The Predictive Analytics Operation. Registrants will be required to view a three-hour asynchronous "Core Concepts" orientation prior to attending this event. Access details for the Core Concepts prerequisite will be shared with participants prior to the start of the course. Prior education or experience in data analytics or statistics is helpful, but not required.

Topics
Core Concepts
Prerequisite Three-Hour Preparatory Orientation
View the full Core Concepts Topic Outline
Terms Used in Today's Analytics Environment
Big Data Analytics
Predictive Analytics
Data Science
Business Intelligence
Data Analysis
Machine Learning
Dashboards
Applied Statistics
Prescriptive Analytics
Predictive Modeling
Internet of Things ( IoT )
The Current Landscape of Analytics Software
Assess Phase
Assemble Team
Leadership, Analysts, Subject Experts, Data Support, Stakeholders, etc
Determine Whether External Talent is Needed

Examine Culture & Mindset
List Candidate Projects

Place Projects on a Benefits / Challenges Quadrant Plot
Guided Discussion Breakout Session

Define Performance Benchmarks
Identify Data Sources
Itemize Existing Analytic Resources
Describe Operational Environments
Initial Report of Overall Practice Readiness

What Should an Assess Phase Report Contain?
Exercise Breakout Session
Plan Phase
Pull & Recon Data
Explore Data & Verify Quality
Do We Have Enough Data?
Which Data are Relevant?
Make a First Look at Data Quality
Exercise Breakout Session

Design Analytic Sandbox
Qualify Team
Qualify Tools
Define Operational Environment(s)
Establish Performance Benchmarks & Targets

What are the current metrics (KPIs)?
What is the Role of Technical Metrics vs. KPIs?
Benchmark Demonstration

Consider Deployment Options
Prioritize Viable Projects
Wrap-Up and Next Steps
Supplementary Materials and Resources
Conferences and Communities
Get Started on a Project!
Options for Implementation Oversight and Collaborative Development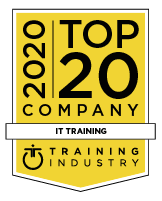 Reviews
---

We Guarantee You'll be Satisfied
At LearnQuest, our goal is always the same: to provide the highest quality training and service to each and every customer.
If you're not satisfied for any reason, simply contact one of our Training Advisors for assistance with your concerns.

Enrollment Options
Select the Training Provider you would like to use
Already have an account? Login here >

You will be leaving the LearnQuest Website
*If using Apple Training Credits or LearnPass, you must enroll with LearnQuest