Course #:BAPD-115
Duration: 5 Days
Price: 4,000.00 USD
IBM Employees receive a 20% discount on all purchases
GSA Public Price: ??gsa-public-price??
GSA Private/Onsite Price: ??gsa-private-price??
For GSA pricing, go to GSA Advantage! Delivery Formats
Material: LearnGreen (pdf)
View our Global Training Schedule
Classroom Schedule
Virtual Schedule
Close
There are no virtual classes on the schedule in your country. There are no public classes currently scheduled in your country.
View our global class schedule
This course is available in private, mentoring or e-learning options.

Complete this form, and a Training Advisor will be in touch with you shortly to address your training needs.
By submitting this form, I agree to LearnQuest's Terms and Conditions
View our Global Training Schedule
??elearning-section??
Request Private Training
Close
Tell us a little about yourself:
By submitting this form, I agree to LearnQuest's Terms and Conditions
All Courses Backed by the LearnQuest 100% Satisfaction Guarantee
---
Course Description
The Predictive Analytics Operation is a comprehensive experience encompassing a complete strategic implementation of modern organizational analytics. The course takes a holistic approach to advance analytic capability. This comprehensive active exposure to the full Modeling Practice Framework™ provides leaders and practitioners with both a strategic and tactical orientation to predictive analytics.
Participants will build an analytic operation in stages to experience the natural messiness of predictive analytics. No other training in the market provides such an immersive, skill-reinforcing and complete view of the practice – particularly with a real-world focus and vendor-neutral perspective.
Unlike any other course on the market, the Predictive Analytics Operation Comprehensive Experience course steps through the full build of an analytic operation within the realistic environment of a large organization. Leaders who take this course will interact more effectively with their teams at the tactical level, while analytic practitioners will complement their existing algorithmic background with a more strategic goal-driven focus.


Objectives
Those who complete Predictive Analytics Operation will be capable of guiding their organization to stand up a thriving internal analytic practice with measurable and residual gains. This course is intended for those willing to invest in developing skills for superior project design and incremental development to overcome chronic analytic failings. Key skills your team will take away immediately:
Plan and manage your predictive modeling projects effectively from the start
Identify, qualify and prioritize viable and actionable analytic opportunities
Shift from a limited technology mindset to one of organizational transformation
Avoid approaches that waste time and expense on doomed analytic projects
Construct a valid data set and transform data for superior model performance
Select appropriate methods for each of the four core analytic project types
Assess the degree to which a model meets a predefined performance objective
Establish stepwise experimental design for superior predictive model development
Take a low-risk / high-impact approach to model development with vendor-neutral tool exposure
Apply a formal roadmap for data preparation, model development and validation of results
Build an analytics sandbox for rapid model development and reduced IT dependency
Develop the rare analytic leadership skills to assess, design and oversee actionable projects
Leave with the resources, contacts and plans to reduce preparation time, costs and risks
Audience
The Predictive Analytics Operation Comprehensive Experience is intended for:
IT Executives, Big Data Directors: Cios, Caos, Ctos, Stakeholders, Functional Officers, Technical Directors and Project Managers who desire to transform their deluge of inert data to actionable assets
Line-Of-Business Executives and Functional Managers: Risk Managers, Customer Relationship Managers, Business Forecasters, Inventory Flow Analysts, Financial Forecasters, Direct Marketing Analysts, Medical Diagnostic Analysts, eCommerce Company Executives
Data Scientists: Who recognize the importance of complementing their tactical proficiency with a strategic planning and design approach to advanced analytics
Prerequisites
Registrants will be required to view a three-hour online video "Core Concepts" orientation prior to attending this event. Access details to the Core Concepts video modules will be shared with participants prior to the start of the course. Prior education or experience in data analytics or statistics is helpful, but not required. Participants need only supply a laptop computer with Microsoft Excel. Instructions on how to download exercise data and any analytic tools will be provided in the preparatory email. The instructor can assist participants with any preparation during breaks, and before or after class.

Topics
Core Concepts
Prerequisite Three-Hour Preparatory Orientation
View the full Core Concepts Prerequisite Description
Assess Phase
Assemble Team
Leadership, Analysts, Subject Experts, Data Support, Stakeholders, etc
Determine Whether External Talent is Needed

Examine Culture & Mindset
List Candidate Projects

Place Projects on a Benefits / Challenges Quadrant Plot
Guided Discussion Breakout Session

Define Performance Benchmarks
Identify Data Sources
Itemize Existing Analytic Resources
Describe Operational Environments
Initial Report of Overall Practice Readiness

What Should an Assess Phase Report Contain?
Exercise Breakout Session
Plan Phase
Pull & Recon Data
Explore Data & Verify Quality
Do We Have Enough Data?
Which Data are Relevant?
Make a First Look at Data Quality
Exercise Breakout Session

Design Analytic Sandbox
Qualify Team
Qualify Tools
Define Operational Environment(s)
Establish Performance Benchmarks & Targets

What are the current metrics (KPIs)?
What is the Role of Technical Metrics vs. KPIs?
Benchmark Demonstration

Consider Deployment Options
Prioritize Viable Projects
Prepare Phase
Initiate Analytic Culture & Mindset Shift
Refine Team Roles & Responsibilities
Build Analytic Sandbox
The Importance of the "Data Recon"
Effective Collaboration Between Analysts and IT
Exercise Breakout Session

Define Performance Benchmarks
Explore Final Data

Comparing Data Requirements to Actual Data
Looking for Potential Problems
Data Exploration Demonstration
Data Integration
Data Cleaning
Data Construction
Exercise Breakout Session

Select Candidate Modeling Techniques
Develop Roll-out Plan for Go-Live
Model Phase
Current Trends in Analytic Modeling, Data Mining and Machine Learning

Algorithms in the News: Deep Learning
The Modeling Software Landscape
The Rise of R and Python: The Impact on Modeling and Deployment
Do I Need to Know About Statistics to Build Predictive Models?

Strategic and Tactical Considerations in Choosing a Modeling Algorithm
What is an Algorithm?
Is a "Black Box" Algorithm an Option for Me?
The Tasks of the Model Phase
Generate Test Design

Train-Test Validation
Accept or Reject Modeling Parameters
Test / Test / Validate

Optimizing Data for Different Algorithms
Build Models

Classification
Issues Unique to Classification Problems
Why Classification Projects are So Common
An Overview of Classification Algorithms

Logistic Regression
Neural Networks
Naïve Bayes Classification
Support Vector Machines
Decision Trees
Ensemble Methods
Value Estimation and Regression
Clustering
Association Rules
Other Modeling Techniques

Times Series
Text Mining
Factor Analysis

Model Assessment

Evaluate Model Results
Check Plausibility
Check Reliability
Model Accuracy and Stability
Lift and Gains Charts

Modeling Demonstration

Assess Model Viability
Select Final Models

Why Accuracy and Stability are Not Enough
What to Look for in Model Performance
Exercise Breakout Session

Create & Document Modeling Plan
Determine Readiness for Deployment

What are Potential Deployment Challenges for Each Candidate Model?
Exercise Breakout Session and Guided Project Discussion
Validate Phase
Select the Most Strategic Model Option(s)
Validate Finalist Models
Prepare Data for Test Deployment
Data Preparation Steps for Production
Data Preparation Demonstration

Measure Lift / ROI / Impact

The Potential Challenges of Estimating ROI
Designing an Effective "Dress Rehearsal"
The Basics of A/B testing
Exercise Breakout Session

Test Deployment
Document Validation Process
Deploy Phase
Change Management for New Decision Process
Streamline Data Preparation for Deployment
Revisiting Data Prep with an Eye toward Deployment
Considering Deployment Options
Data Preparation Demonstration

Review All Project Functions
Go Live
Prepare Final Report
Conduct Knowledge Transfer
Monitor Phase
Create Maintenance Schedule
Assign Monitoring Responsibilities
Build Performance Dashboard
Who Will be in Charge of Monitoring?
How with the Monitoring Information be Updated?
Exercise Breakout Session

Define Criteria for Model Refresh or Replace
Develop Monitoring & Maintenance Plan

Putting a Proper Plan and Schedule into Place
Monitoring Demonstration

Identify New Data Sources
Record Changes to Environment and Organization
Wrap-Up and Next Steps
Supplementary Materials and Resources
Conferences and Communities
Get Started on a Project!
Options for Strategic Oversight and Collaborative Implementation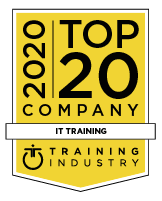 Reviews
---

We Guarantee You'll be Satisfied
At LearnQuest, our goal is always the same: to provide the highest quality training and service to each and every customer.
If you're not satisfied for any reason, simply contact one of our Training Advisors for assistance with your concerns.

Enrollment Options
Select the Training Provider you would like to use
Already have an account? Login here >

You will be leaving the LearnQuest Website
*If using Apple Training Credits or LearnPass, you must enroll with LearnQuest