Course #:A7-100164-V
Duration: 4 Days
Price: 2,280.00 USD
IBM Employees receive a 20% discount on all purchases
GSA Public Price: ??gsa-public-price??
GSA Private/Onsite Price: ??gsa-private-price??
For GSA pricing, go to GSA Advantage! Delivery Formats
Material: LearnGreen (pdf)
Virtual
English
9-Mar to 12-Mar
11:30AM - 7:30PM
US Eastern
2,280.00 USD
2,280.00 USD
2020.03.09
zzz
Virtual2020.03.09 United States
English
0
Global Knowledge (NA)-2020.03.09
2,280.00 USD
2020.03.09~9-Mar
2020.03.00~Mar-2020
No
Virtual~United States
English
9-MarMar-2020
9-Mar to 12-Mar
2,280.00 USD
Virtual
Enroll
2,280.00 USD
2020.03.09
zzz
Virtual2020.03.09 United States
English
0
Global Knowledge (NA)-2020.03.09
2,280.00 USD
2020.03.09~9-Mar
2020.03.00~Mar-2020
No
Virtual~United States
English
9-MarMar-2020
View our Global Training Schedule
Classroom Schedule
Virtual Schedule
Close
There are no virtual classes on the schedule in your country. There are no public classes currently scheduled in your country.
View our global class schedule
This course is available in private, mentoring or e-learning options.

Complete this form, and a Training Advisor will be in touch with you shortly to address your training needs.
By submitting this form, I agree to LearnQuest's Terms and Conditions
View our Global Training Schedule
??elearning-section??
Request Private Training
Close
Tell us a little about yourself:
By submitting this form, I agree to LearnQuest's Terms and Conditions
All Courses Backed by the LearnQuest 100% Satisfaction Guarantee
---
Course Description
Preparing for the AWS Certified DevOps Engineer - Professional exam will be hard work. In addition to hands-on experience and supporting resources, you'll need authorized DevOps Engineering on AWS training, exam readiness workshops and an exam voucher to be fully prepared. The AWS Certification Prep Toolkit includes the three-day DeOps Engineering on AWS training, the DevOps Engineer - Professional Exam Readiness Workshop and a Professional-level Exam Voucher, at a valuable rate.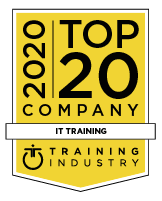 Objectives
In the DevOps Engineering on AWS course, you'll learn:
Use the principal concepts and practices behind the DevOps methodology
Design and implement an infrastructure on AWS that supports one or more DevOps development projects
Use AWS CloudFormation and AWS OpsWorks to deploy the infrastructure necessary to create development, test, and production environments for a software development project
Use AWS CodeCommit and understand the array of options for enabling a Continuous Integration environment on AWS
Use AWS CodePipeline to design and implement a Continuous Integration and Delivery pipeline on AWS
Implement several common Continuous Deployment use cases using AWS technologies, including blue/green deployment and A/B testing
Distinguish between the array of application deployment technologies available on AWS (including AWS CodeDeploy, AWS Opsworks, AWS Elastic Beanstalk, Amazon EC2 Container Service, and Amazon EC2 Container Registry), and decide which technology best fits a given scenario
Fine-tune the applications you deliver on AWS for high performance and use AWS tools and technologies to monitor your application and environment for potential issues
During the AWS Certification Exam Readiness Workshop: AWS DevOps Engineer - Professional, you'll learn:
Prepare for the AWS Certified DevOps Engineer - Professional exam.
Implement and manage continuous delivery systems and methodologies on AWS.
Understand, implement, and automate security controls, governance processes, and compliance validation.
Define and deploy monitoring, metrics, and logging systems on AWS.
Implement systems that are highly available, scalable, and self-healing on the AWS platform.
Design, manage, and maintain tools to automate operational processes.
Audience
Systems administrators
Software Developers
Solutions Architects
IT professionals looking to achieve their AWS Certified DevOps Engineer - Professional certification
Prerequisites
DevOps Engineering on AWS
Working knowledge of one or more high-level programming languages (C#, Java, PHP, Ruby, Python, etc.)
Intermediate knowledge of administering Linux or Windows systems at the command-line level
Working experience with AWS using both the AWS Management Console and the AWS Command Line Interface (AWS CLI)
Developing on AWS training course
Systems Operations on AWS
Exam Readiness Workshop
One or more years of hands-on experience designing and maintaining an AWS based application
In-depth knowledge of at least one high-level programming language
DevOps Engineering on AWS
Topics
DevOps Engineering on AWS
What is DevOps?
Infrastructure as Code, Part 1: Design and Security
Infrastructure as Code, Part 2: CloudFormation and Configuration Management
Continuous Integration in the Cloud
Continuous Delivery on AWS
Deploying Applications on AWS, Part 1
Deploying Applications on AWS, Part
Putting It All Together
Performance-Tuning Your Deployments
Administering and Automating Your Infrastructure
Exam Readiness Workshop
Testing center information and expectations
Exam overview and structure
Content domains and question breakdown
Topics and concepts within content domains
Question structure and interpretation techniques
Practice exam questions

Reviews
---

We Guarantee You'll be Satisfied
At LearnQuest, our goal is always the same: to provide the highest quality training and service to each and every customer.
If you're not satisfied for any reason, simply contact one of our Training Advisors for assistance with your concerns.

Enrollment Options
Select the Training Provider you would like to use
Already have an account? Login here >

You will be leaving the LearnQuest Website
*If using Apple Training Credits or LearnPass, you must enroll with LearnQuest