Course #: GCP-420
Duration: 1 Day
Price: 595.00 USD
Prices reflect a 20% discount for IBM employees
GSA Public Price: ??gsa-public-price??
GSA Private/Onsite Price: ??gsa-private-price??
For GSA pricing, go to GSA Advantage! Delivery Formats
Material: LearnGreen (pdf)
View our Global Training Schedule
Classroom Schedule
Virtual Schedule
Close
There are no virtual classes on the schedule in your country. There are no public classes currently scheduled in your country.
View our global class schedule
This course is available in private, mentoring or e-learning options.

Complete this form, and a Training Advisor will be in touch with you shortly to address your training needs.
By submitting this form, I agree to LearnQuest's Terms and Conditions
View our Global Training Schedule
??elearning-section??
Request Private Training
Close
Tell us a little about yourself:
By submitting this form, I agree to LearnQuest's Terms and Conditions
All Courses Backed by the LearnQuest 100% Satisfaction Guarantee
---
Course Description
This Google Cloud Platform Fundamentals for AWS Professionals course introduces AWS professionals to the core capabilities of Google Cloud in the four technology pillars: networking, compute, storage, and database. It is designed for AWS system administrators, solutions architect, and SysOps administrators who are familiar with AWS features and setup and want to gain experience configuring Google Cloud products immediately. With presentations, demos, and hands-on labs, participants quickly get details of similarities, differences, and initial how-tos.

Objectives
Upon completion of the Google Cloud Platform Fundamentals for AWS Professionals course, students will be able to:
Identify GCP counterparts for Amazon VPC, subnets, routes, NACLs, IGW, Amazon EC2, Amazon EBS, auto-scaling, Elastic Load Balancing, Amazon S3, Amazon Glacier, Amazon RDS, Amazon Redshift, AWS IAM, and more.
Configure accounts, billing, projects, networks, subnets, firewalls, VMs, disks, auto scaling, load balancing, storage, databases, IAM, and more.
Manage and monitor applications.
Explain feature and pricing model differences.
Locate documentation and training.
Audience
Individuals planning to deploy applications and create application environments on Google Cloud Platform.
Developers, systems operations professionals, and solutions architects getting started with Google Cloud Platform.
Executives and business decision makers evaluating the potential of Google Cloud Platform to address their business needs.
Prerequisites
Students are expected to have experience with Amazon VPC, Amazon EC2 instances, and disks.
Familiarity with Amazon S3 and AWS database technologies is recommended.
Participants should have basic proficiency with networking technologies like subnets and routing.
Topics
Introducing Google Cloud Platform
Google Cloud infrastructure.
AWS regions, availability zones, and CloudFront.
GCP regions, zones, edge caching, and Cloud CDN.
GCP services.
Setting up Accounts and Billing
AWS accounts, billing, and IAM roles.
GCP accounts, billing accounts, projects, and admin setup.
Account, billing, project, and admin setup.
Lab: Set up projects and billing accounts with a free-trial GCP account.
Networking
Amazon VPC, subnets, routes, NACLs, and security groups.
GCP networks, subnets, routes, and firewall rules.
VMs in networks.
Lab: Add VMs, explore the default network, and test connectivity.
Working with VM Instances
Amazon EC2 instance types, AMIs, Amazon EBS, ephemeral drives, spot instances.
Google Compute Engine machine types, instances, persistent disks, local SSDs, preemptible VMs.
VM and web app deployment.
Lab: Deploy VMs with an app by console and command line.
Scaling and Load Balancing Apps
Amazon EC2 launch configurations, auto-scaling groups, load balancing.
Google Compute Engine instance templates, managed instance groups, load balancing.
Autoscaling and load balancing setup.
Lab: Scale and load balance instances, and test under load.
Isolating Instances and Apps
A 3-tier web app in GCP.
A custom network with custom subnets and firewall rules.
Lab: Build a 3-tier web app with public front-end and private backend.
Using Storage as a Service and Database as a Service
Amazon S3, Amazon Glacier, Amazon RDS, Amazon DynamoDB, Amazon Redshift, Amazon Athena.
Google Cloud Storage, Google Cloud SQL, Cloud Spanner, Google Cloud Datastore, Google Cloud Bigtable, Google BigQuery.
Lab: Use gsutil command-line tool to perform operations on buckets and objects in Cloud Storage.
Lab: Load and analyze data in BigQuery.
Deployment and Monitoring
AWS CloudFormation, Amazon CloudWatch.
Google Cloud Deployment Manager, Google StackDriver.
Lab: Deploy your infrastructure using Deployment Manager.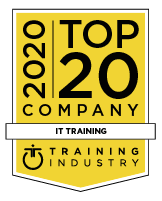 Reviews
---

We Guarantee You'll be Satisfied
At LearnQuest, our goal is always the same: to provide the highest quality training and service to each and every customer.
If you're not satisfied for any reason, simply contact one of our Training Advisors for assistance with your concerns.

Enrollment Options
Select the Training Provider you would like to use
Already have an account? Login here >


You will be leaving the LearnQuest Website
*If using Apple Training Credits or LearnPass, you must enroll with LearnQuest