LearnQuest Badge Program - Disk Systems
LearnQuest is working to offer digital badges upon successful completion and attainment of course objectives.
Badge Courses Disk Systems Series offered by LearnQuest: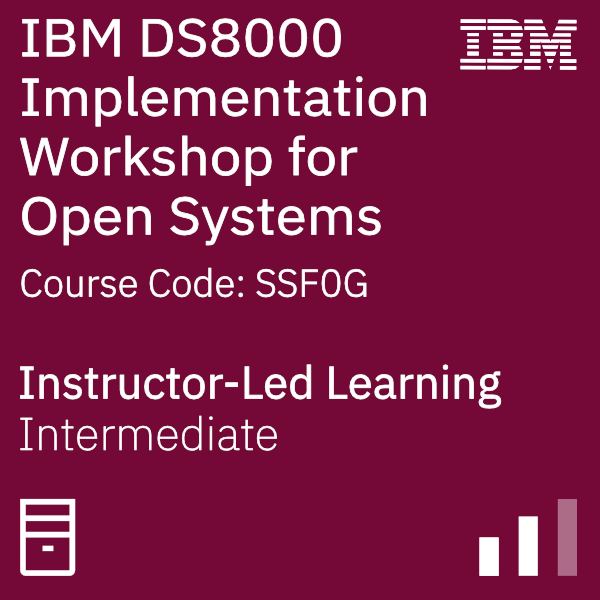 This credential earner has completed instructor-led learning for understanding how to install and monitor the DS8000 for the Open Systems environment. Topics cover: DS8000 models, features, architecture and hardware; classifying DS8000 virtualization concepts; command-line interface; the graphical user interface; copy services features; features associated with performance, tuning and monitoring; steps to configure the DS8000 for Open Systems environment; and solutions for business continuity.
Click here for course objectives.
Badge Criteria and Activities
Successfully complete the following IBM Instructor-Led course: IBM DS8000 Implementation Workshop for Open Systems - Code: SSF0G
Recommended next steps:

Evidence:
---