IBM and LearnQuest Badge Program - Business Automation
LearnQuest is working together with IBM to offer IBM training courses and award digital badges upon successful completion and attainment of course objectives.
IBM Badge Courses Business Automation Series offered by LearnQuest: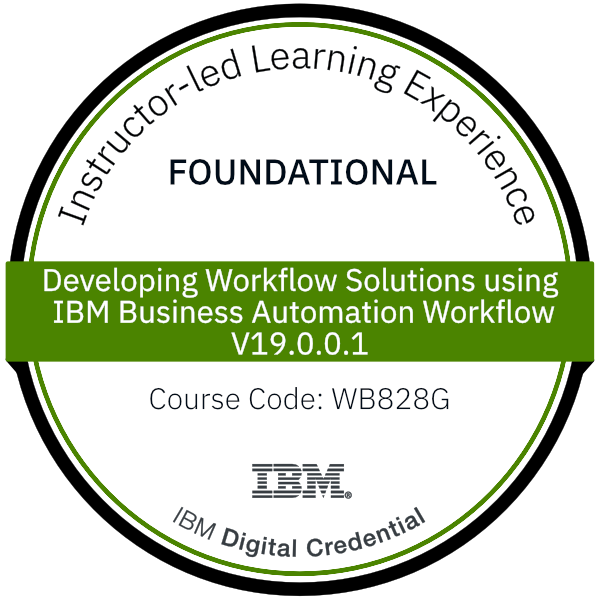 This credential earner has completed instructor-led learning for understanding business process management (BPM) methods and implementation with IBM Business Automation Workflow V19. Topics include: core process modeling and implementation skills; the project development approach; process model implementation fundamentals; delivery patterns; business process management; IBM Process Designer; Business Process Models and Notation (BPMN) elements; & architecture of IBM Business Automation Workflow.
Click here for course objectives.
Badge Criteria and Activities
Successfully complete the following IBM Instructor-Led course: Developing Workflow Solutions using IBM Business Automation Workflow V19.0.0.1 - Code: WB828G
Recommended next steps:

Evidence:
---