LearnQuest Badge Program - PureData
LearnQuest is working to offer digital badges upon successful completion and attainment of course objectives.
Badge Courses PureData Series offered by LearnQuest: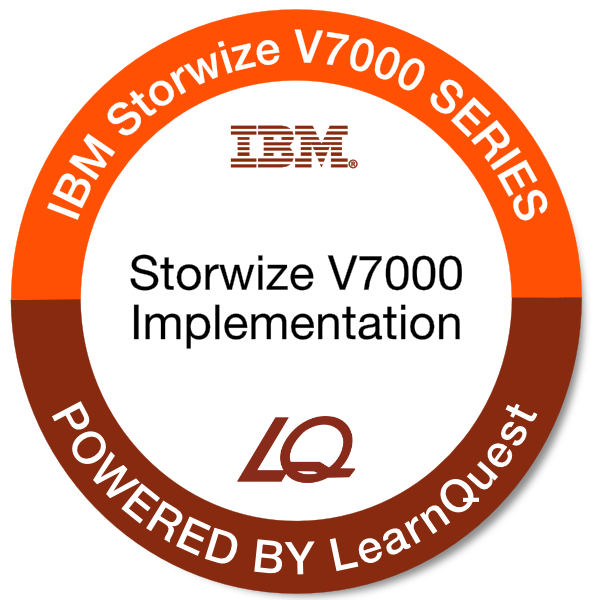 This badge holder has demonstrated experience with leveraging SAN storage connectivity by integrating a layer of intelligence of virtualization, the IBM Storwize V7000 to facilitate storage application data access independence from storage management functions and requirements. The focus is on planning and implementation tasks associated with integrating the Storwize V7000 into the storage area network.
Click here for course objectives.
Badge Criteria and Activities
During a LearnQuest delivered course, badge earners have successfully achieved class objectives demonstrated by student progress in lab exercises, attendance, participation in question & answer sessions, and/or assessments associated with: Implementing volumes to SAN, Storwize V7000 GUI & CLI system setup; Summarizing symmetric virtualization process; Employing data migration strategies & administration operations to maintain system ability.
Recommended next steps:

Evidence:
---