title
Date: xxx
Location: xxx
Time: xxx
Price: xxx
Please take a moment to fill out this form. We will get back to you as soon as possible.
All fields marked with an asterisk (*) are mandatory.
IT Project Management Training Courses
Take your project management skills to the next level with our EC-Council IT Project Management Training Courses. Whether you're an experienced IT professional or just starting out, our courses will provide you with the knowledge and skills needed to successfully lead and manage projects in the ever-evolving IT industry. With a focus on practical techniques and real-world scenarios, you'll learn how to effectively plan, execute, and deliver projects on time and within budget. Don't let your projects fall behind - explore our IT project management courses and become a skilled and confident project manager today.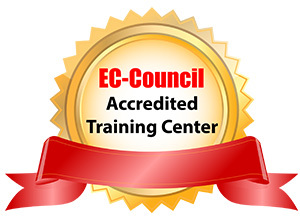 Course List
EC-SVC-CPM

You'll learn how to process raw and unstructured data and how to provide insights that impact your business decisions. Learn . . .

Rating:

Duration:

180 Days

??schedule-class-word??:

??schedule-class-word??

Delivery Format:

Self Paced

Price:

??price??

Featured Course

Self Paced

IT Project Management

Certified Project Management (CPM)

There are no courses that meet your filtering condition.
Personalized Solutions
Need a personalized solution for your Training? Contact us, and one of our training advisors will help you find the best solution.
Contact Us
Need Help?
Do you have a question about the courses, instruction, or materials covered? Do you need help finding which course is best for you? We are here to help!
Talk to us
Need more Information?
Speak with our training specialists to continue your learning journey.
Talk to our team