AWS Architect
Design secure cloud solutions to data management with AWS Architecting. Learn how to design and build scalable solutions, as well as best practices and optimization recommendations with our AWS Architecting training courses.
Hide Descriptions
Show Descriptions
AWS Technical Essentials (A7-4501-V)
1 day | Required
---
In this course, you will be introduced to AWS products, services, and common solutions with demos, knowledge checks, and hands-on lab activities. You will learn the basic fundamentals to become more proficient in AWS and be empowered to make informed decisions about IT solutions based on business requirements.
Architecting on AWS (A7-1395-V)
3 days | Required
---
In this authorized Amazon Web Services (AWS) course, you will learn all the essential skills to architect your IT solutions on AWS. Gain in-depth knowledge of the AWS platform and how to leverage AWS services for your specific cloud-based application. This 3-day, hands-on training provides current AWS cloud best practices and AWS architecture principles covering the entire process of designing IT infrastructure from beginning to end. Since AWS introduces an average of 200 new features and services annually, it is critical that you study the most recent innovations. To reinforce this material, you will also explore case studies with a variety of AWS infrastructure designs and strategies. After the course, you will be fully equipped to build and scale a more efficient and reliable IT solution on the AWS cloud environment.
Advanced Architecting on AWS (A7-1980-V)
3 days | Required
---
Building on concepts introduced in Architecting on AWS, Advanced Architecting on AWS is intended for individuals who are experienced with designing scalable and elastic applications on the AWS platform. In this course, you will cover how to build complex solutions that incorporate data services, governance, and security on AWS. You will get an introduction to specialized AWS services, including AWS Direct Connect and AWS Storage Gateway to support hybrid architecture. You will also cover designing best practices for building scalable, elastic, secure, and highly available applications on AWS.
Architecting on AWS Accelerator (A7-100572-V)
5 days | Required
---
This course combines Architecting on AWS and Advanced Architecting on AWS to offer a comprehensive, immersive course in cloud architecture. It covers all aspects of how to architect for the cloud over 4.5 days. You will learn how to design cloud architectures, starting small and working to large-scale enterprise level designs-and everything in between. Starting with the Well Architected Framework, you will be immersed in AWS services like compute, storage, database, networking, security, monitoring, automation, optimization, benefits of de-coupling applications and serverless, building for resilience, and understanding costs. Using hands-on labs, you will apply knowledge from lectures to gain skills.
AWS Certification Exam Readiness Workshop: AWS Certified Solutions Architect - Professional (A7-4181-C)
1 day | Required
---
Designed to complement Advanced Architecting on AWS, this full-day workshop is intended for individuals preparing for the AWS Certified Solutions Architect - Professional exam. The workshop provides an overview of the concepts and knowledge areas covered on the exam and walks you through the exam structure and question formats. Labs provide hands-on practice with advanced use cases, while practice exam questions test your understanding of key architectural concepts.
Lock in Savings with LearnPass
Make the most of your budget!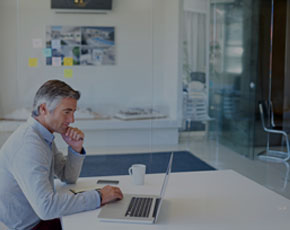 Left this here as an example of original
heres the new schedule