Secure Web Application Development
This outline is also available in these languages: ??languagelist??
| | |
| --- | --- |
| Course #: | WDSE-120 |
| Format: | Classroom |
| Duration: | 2 days |
| Price*: | 1,400.00 USD |
| | |
| | |
Professional Development Units:
Continuing Development Units: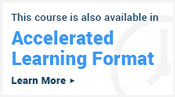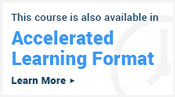 MEETING BUSINESS REQUIREMENTS
We will shape this course to maximize value in your organization by meeting your implementations standards. Inquire for a complementary preliminary needs analysis by clicking the Contact Us button below.


Classes marked with a

are Guaranteed to Run on the scheduled dates. Classes marked with a

will be Guaranteed to Run with one more paid registration.


There are ??othercoursecount?? similar courses in different countries and/or formats.Click here to see them.
This course is available in these other formats: ??otherformatlist??
Need a customized class for your group? Contact Us.
No classes scheduled? Sign Up to be notified when new classes are added.

*Public Price per Student
Description
Objectives
Upon completion of the Secure Web Application Development Seminar (Language Neutral) course, students will be able to:
Understand potential sources for untrusted data
Understand the consequences for not properly handling untrusted data such as denial of service, cross-site scripting, and injections
Be able to test web applications with various attack techniques to determine the existence of and effectiveness of layered defenses
Prevent and defend the many potential vulnerabilities associated with untrusted data
Understand the vulnerabilities of associated with authentication and authorization
Be able to detect, attack, and implement defenses for authentication and authorization functionality and services
Understand the dangers and mechanisms behind Cross-Site Scripting (XSS) and Injection attacks
Be able to detect, attack, and implement defenses against XSS and Injection attacks
Understand the concepts and terminology behind defensive, secure, coding
Understand the use of Threat Modeling as a tool in identifying software vulnerabilities based on realistic threats against meaningful assets
Perform both static code reviews and dynamic application testing to uncover vulnerabilities in web applications
Design and develop strong, robust authentication and authorization implementations
Understand the fundamentals of XML Digital Signature and XML Encryption as well as how they are used within the web services arena
Be able to detect, attack, and implement defenses for XML-based services and functionality
Understand techniques and measures that can used to harden web and application servers as well as other components in your infrastructure
Understand and implement the processes and measures associated with the Secure Software Development (SSD)
Acquire the skills, tools, and best practices for design and code reviews as well as testing initiatives
Understand the basics of security testing and planning
Work through a comprehensive testing plan for recognized vulnerabilities and weaknesses
Audience
Web Developers - This is an intermediate-level course designed for application project stakeholders who wish to get up and running on developing well defended web applications. Familiarity with a programming language (such as Java, .Net or C++) is required, and real world programming experience is highly recommended.
PreRequisites
Take Before: Students should have an understanding and a working knowledge in basic programming in either .Net or Java. Depending on the language of choice, students should have experience similar to:
TT4000 Understanding Internet Architectures
TT2100 Mastering Java for OO Developers or a .Net Fundamentals courses
Take Instead (or After): We offer other courses that provide different levels of knowledge or focus:
We offer this course for both Java (TT8120-J) and .Net (TT8120-N) flavors
For team members that need a higher level view of security and related issues, please consider TT8020 Understanding Web Application Security
If you are looking for hands-on labs, you might consider: TT8325 Securing Web Application Development Lifecycle (SDL) (for Java or .Net)
If you need less of a web application orientation, you might consider: TT8200 Secure Coding (for Java or .Net)
Topics
INTRODUCTION: MISCONCEPTIONS

SECURITY: The complete picture
SEVEN deadly assumptions
ANTHEM, SONY, TARGET, HEARTLAND and TJX debriefs
CAUSES of data breaches
MEANING of being compliant
VERIZON'S 2015 data breach report
2015 PCI compliance report

SECURITY CONCEPTS

MOTIVATIONS: Costs and standards
OPEN web application security project
WEB application security consortium
CERT secure coding standards
ASSETS are the targets
SECURITY activities cost resources
THREAT modeling
SYSTEM/TRUST boundaries

PRINCIPLES OF INFORMATION SECURITY

SECURITY is a lifecycle issue
MINIMIZE attack surface area
LAYERS of defense: Tenacious D
COMPARTMENTALIZE
CONSIDER all application states
DO NOT trust the untrusted

UNVALIDATED INPUT

BUFFER overflows
INTEGER arithmetic vulnerabilities
UNVALIDATED input: from the web
DEFENDING trust boundaries
WHITELISTING vs. Blacklisting

OVERVIEW OF REGULAR EXPRESSIONS

REGULAR expressions
WORKING with regexes in Java
APPLYING regular expressions

BROKEN ACCESS CONTROL

ACCESS control issues
EXCESSIVE privileges
INSUFFICIENT flow control
UNPROTECTED URL/resource access
EXAMPLES of shabby access control
SESSION and session management

BROKEN AUTHENTICATION

BROKEN quality/DoS
AUTHENTICATION data
USERNAME/password protection
EXPLOITS magnify importance
HANDLING passwords on server side
SINGLE sign-on (SSO)

CROSS SITE SCRIPTING (XSS)

PERSISTENT XSS
REFLECTIVE XSS
BEST practices for untrusted data

INJECTION

INJECTION flaws
SQL injection attacks evolve
DRILL down on stored procedures
OTHER forms of injection
MINIMIZING injection flaws

ERROR HANDLING AND INFORMATION LEAKAGE

FINGERPRINTING a web site
ERROR-handling issues
LOGGING in support of forensics
SOLVING DLP challenges

INSECURE DATA HANDLING

PROTECTING data can mitigate impact
IN-MEMORY data handling
SECURE pipes
FAILURES in the SSL framework are appearing

INSECURE CONFIGURATION MANAGEMENT

SYSTEM hardening: IA mitigation
APPLICATION whitelisting
LEAST privileges
ANTI-exploitation
SECURE baseline

DIRECT OBJECT ACCESS

DYNAMIC loading
DIRECT object references

SPPOFING AND REDIRECTS

NAME resolution vulnerabilities
FAKE certs and mobile apps
TARGETED spoofing attacks
CROSS site request forgeries (CSRF)
CSRF defenses are entirely server-side
SAFE redirects and forwards

UNDERSTANDING WHAT'S IMPORTANT

COMMON vulnerabilities and exposures
OWASP top ten for 2013
CWE/SANS top 25 dangers SW errors
MONSTER mitigations
STRENGTH training: Project teams/developers
STRENGTH training: IT organizations

DEFENDING XML

XML SIGNATURE
XML ENCRYPTION
XML ATTACKS: structure
XML ATTACKS: injection
SAFE XML processing

DEFENDING WEB SERVICES

WEB service security exposures
WHEN transport-level alone is NOT enough
MESSAGE-level security
WS-Security roadmap
XWSS provides many functions
WEB service attacks
WEB service appliance/gateways

DEFENDING RICH INTERFACES AND REST

HOW attackers see rich interfaces
ATTACK surface changes when moving to rich interfaces
BRIDGING and its potential problems
THREE basic tenets for safe rich interfaces
OWASP rest security recommendations

SDL PROCESS OVERVIEW

SOFTWARE security axioms
SECURITY lifecycle-phases

APPLYING PROCESS AND PARACTICES

AWARENESS
APPLICATION assessments
SECURITY requirements
SECURE development practices
SECURITY architecture/design review
SECURITY code review
CONFIGURATION management and deployment
VULNERABILITY remediation procedures

RISK ANALYSIS

THREAT modeling process
IDENTIFY security objectives
DESCRIBE the system
LIST assets
DEFINE system/trust boundaries
LIST and rank threats
LIST defenses and countermeasures

TESTING TOOLS AND PROCESSES

SECURITY testing principles
BLACK box analyzers
STATIC code analyzers
CRITERIA for selection static analyzers

TESTING PRACTICES

OWASP web app penetration testing
AUTHENTICATION testing
SESSION management testing
DATA validation testing
DENIAL of service testing
WEB services testing
AJAX testing
Testimonials

??Testimonials??
Certifications
Roadmaps
This course is included in the following Roadmaps: