Course #:U8RS729G
Duration: 1 Day
Price: 795.00 USD
IBM Employees receive a 20% discount on all purchases
GSA Public Price: ??gsa-public-price??
GSA Private/Onsite Price: ??gsa-private-price??
For GSA pricing, go to GSA Advantage! Delivery Formats
Material: LearnGreen (pdf)
View our Global Training Schedule
Classroom Schedule
Virtual Schedule
Close
There are no virtual classes on the schedule in your country. There are no public classes currently scheduled in your country.
View our global class schedule
This course is available in private, mentoring or e-learning options.

Complete this form, and a Training Advisor will be in touch with you shortly to address your training needs.
By submitting this form, I agree to LearnQuest's Terms and Conditions
View our Global Training Schedule
??elearning-section??
Request Private Training
Close
Tell us a little about yourself:
By submitting this form, I agree to LearnQuest's Terms and Conditions
All Courses Backed by the LearnQuest 100% Satisfaction Guarantee
---
Course Description
The RTC Administration for Process Administrators course is designed to provide students with the knowledge needed to configure Rational Team Concert project areas and process templates so that change and release management can be effectively adopted by the project team. Topics include Understanding CLM; Managing Project Areas; Managing Reports; and Creating and Managing Process Templates.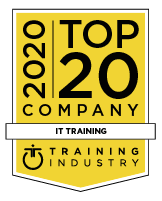 Objectives
Upon completion of the RTC Administration for Process Administrators course, students will be able to:
Define how CLM is used
Create and configure a project area
Manage reports and report templates
Define roles to control actions and behaviors in a project area
Configure a project and team area
Audience
Project Managers Project Administrators
Prerequisites
Essentials of IBM Rational Team Concert (WBT) or equivalent
Understand basic software development principles
Topics
Managing Project Areas
Process templates

Template overview
FPM template
Scrum template

Project area elements

Terminology
Project area architecture
Project area elements
Access control
Process control
Roles
Team areas
Work item categories
Timelines and iterations

Setting up a project area

Connecting to the repository
Creating a project area
Adding members
Initializing work items
Managing a team area
Assigning a process role to team members
Sending invitations
Creating work item categories
Process Templates
Overview

Template overview
Template types

Working with process templates

Export and import
Create from scratch
UI configuration tools
Template configuration

Configuring timelines

Iteration hierarchy
Timeline naming

Defining roles and permissions
Initializing a project area

Overview
The setup project action
The create team areas action

Customizing work items

Overview
Enumerations
Categories, types, and attributes
Value-set providers
Workflows
Creating and editing a workflow
Binding workflows
Customizing work items
Editor presentations
Custom editors
Editor presentation bindings
Testing

Configuring operation behavior

Overview
Project configuration
Team configuration
Managing Reports
Reports overview

Team reports
Reports in the web client
Reports in the team artifacts view
Viewing a report
Report resources
Creating reports
Formatting reports
Publishing and importing reports
Scrum report templates
Editing report parameters

Configuring Dashboards

Dashboard overview
Adding pages and widgets
Configuring widgets
Configuring dashboard templates

Reviews
---

We Guarantee You'll be Satisfied
At LearnQuest, our goal is always the same: to provide the highest quality training and service to each and every customer.
If you're not satisfied for any reason, simply contact one of our Training Advisors for assistance with your concerns.

Enrollment Options
Select the Training Provider you would like to use
Already have an account? Login here >

You will be leaving the LearnQuest Website
*If using Apple Training Credits or LearnPass, you must enroll with LearnQuest