Course #: TM405GNL
Duration: 32 Hours
Price: 2.948,00 EUR
Prices reflect a 20% discount for IBM employees
GSA Public Price: ??gsa-public-price??
GSA Private/Onsite Price: ??gsa-private-price??
For GSA pricing, go to GSA Advantage! Delivery Formats
Material: LearnGreen (pdf)
View our Global Training Schedule
Classroom Schedule
Virtual Schedule
Close
There are no virtual classes on the schedule in your country. There are no public classes currently scheduled in your country.
View our global class schedule
This course is available in private, mentoring or e-learning options.

Complete this form, and a Training Advisor will be in touch with you shortly to address your training needs.
By submitting this form, I agree to LearnQuest's Terms and Conditions
View our Global Training Schedule
??elearning-section??
Request Private Training
Close
Tell us a little about yourself:
By submitting this form, I agree to LearnQuest's Terms and Conditions
All Courses Backed by the LearnQuest 100% Satisfaction Guarantee
---
Course Description
In this instructor-led course, you learn how to manage batch workloads in z/OS with IBM Tivoli Workload Scheduler for z/OS. During the course, you use ISPF panels to create scheduling definitions and perform operational tasks. There is also a brief overview of the end-to-end environment. The course covers creating and controlling planning objects, such as workstations, applications, calendars, and resources. You learn how to schedule these objects into a daily planning cycle and then monitor and manage them. This training class is provided in a classroom environment with multiple opportunities for hands-on lab practice. The scenarios used in this class are based on IBM Tivoli Workload Scheduler for z/OS version 9.2.0.
Objectives
After you complete this course, you can perform the following tasks:
Describe the components of Tivoli Workload Automation
Define the different types of workstation
Create scheduling objects: calendars, periods, and run cycle groups
Build and schedule Application Descriptions containing multiple operations
Managing critical batch
Create the Long Term and Current plans and manage the batch to completion
Implement restart and cleanup to simplify the rerun and restart of failed jobs
Create special resources to further manage and control batch jobs
Automate JCL editing with JCL variables and directives
Code automatic recovery statements in JCL to restart failed work
Take control of unscheduled batch
Audience
This course is intended for schedulers and operators who will schedule and manage jobs in a z/OS environment using IBM Tivoli Workload Scheduler for z/OS 9.2.0.
Prerequisites
Before taking this course, you should have the following skills:
A basic understanding of the z/OS operating system
The ability to move around in ISPF dialogs
Basic JCL
Topics
Introduction
IBM Tivoli Workload Automation suite
Architecture
Concepts and terminology
Version 9.1.0 differences overview
Version 9.2.0 differences overview
Workstations
Workstation overview
Creating workstation definitions
Calendars, periods, and run cycle groups
Introduction to calendars
Periods
Run cycle groups
Applications
Applications and operations
Creating applications
Timing workloads
Defining operations
Job descriptions
Operation submission, throughput, and monitoring
Operation submission and throughput
Dynamic feedback overview
Operation priority
Critical operations
Workload Manager scheduling environments
Advanced ISPF panels
Long-term and current plans
Data bases and plans overview
Long-term planning overview
The current plan
Restart and cleanup
Introduction to restart and cleanup
Restart and cleanup options
Restarting the operation
Browsing the job log
Special resources
Special Resource Overview
Creating special resources
Using special resources in operations
Automated job tailoring
Automated job tailoring overview
JCL directives
JCL Variables
Automatic recovery
Managing unplanned work
Managing unplanned work overview
OPSTAT and SRSTAT commands
Event-triggered tracking
Data set triggering
XML, an alternative method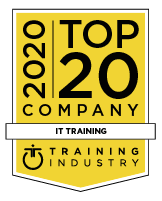 Reviews
---

We Guarantee You'll be Satisfied
At LearnQuest, our goal is always the same: to provide the highest quality training and service to each and every customer.
If you're not satisfied for any reason, simply contact one of our Training Advisors for assistance with your concerns.

Enrollment Options
Select the Training Provider you would like to use
Already have an account? Login here >

You will be leaving the LearnQuest Website
*If using Apple Training Credits or LearnPass, you must enroll with LearnQuest