Course #: SM917GKR
Duration: 20 Hours
Price: 1,180.00 USD
Prices reflect a 20% discount for IBM employees
GSA Public Price: ??gsa-public-price??
GSA Private/Onsite Price: ??gsa-private-price??
For GSA pricing, go to GSA Advantage! Delivery Formats
Material: LearnGreen (pdf)
View our Global Training Schedule
Classroom Schedule
Virtual Schedule
Close
There are no virtual classes on the schedule in your country. There are no public classes currently scheduled in your country.
View our global class schedule
This course is available in private, mentoring or e-learning options.

Complete this form, and a Training Advisor will be in touch with you shortly to address your training needs.
By submitting this form, I agree to LearnQuest's Terms and Conditions
View our Global Training Schedule
??elearning-section??
Request Private Training
Close
Tell us a little about yourself:
By submitting this form, I agree to LearnQuest's Terms and Conditions
All Courses Backed by the LearnQuest 100% Satisfaction Guarantee
---
Course Description
This course introduces and explains the System Automation for z/OS (SA z/OS) components, architecture, and concepts. Focus is on the System Operations component with Processor Operations as an optional topic. It is a prerequisite for attending the operations or admin classes.
This course does not include labs.
For information about other related courses, see the IBM Security Systemseducation training paths website:
ibm.com/training/
Objectives
The learning objectives are to get the required knowledge to attend the System Automation for z/OS operations or admin classes:
Purpose and features
Major components
Architecture and design of the System Operations component
Policy-based automation and concepts
Goal-driven automation
xxxxxxxxxxxxx
Describe the IBM System Automation for z/OS 4.1 Architecture
Describe the components of the product
Describe the product's automation capabilities
Describe policy-based and goal-driven automation
Describe the automation agent role and operation
Describe the automation manager role and operation
Explain the key automation concepts
Describe goal-driven automation
Explain the automation statuses and their effect on automation
Describe automation policy for applications
Describe resource dependencies and relationships
Provide an overview of application groups
Explain automation flags, threshold processing, and notify operators
Explain threshold processing for major and minor resources
List transient resource automation
List MVS automation
Describe resource relationships details
Explain the request process
List and describe factors that can influence goal-driven automation
List types and natures of application groups
Explain behavior or attributes of application groups
Describe architecture including implementation options
Explain usage and operator interface
Describe automation policy
Audience
This course is designed for users of IBM System Automation for z/OS, especially operators, administrators, and system programmers. It is the required prerequisite course of all other IBM System Automation for z/OS courses and should be attended first.
Prerequisites
Before taking this course, you should have basic skills in z/OS and NetView. You should also complete these courses:
IBM Tivoli NetView for z/OS 6.1 Fundamentals (TZ203G)
IBM Tivoli NetView for z/OS 6.1 Automation (TZ213)
Topics
IBM System Automation for z/OS 4.1 architecture
Architecture and concepts
Details
Processor operations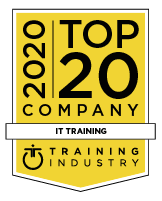 Reviews
---

We Guarantee You'll be Satisfied
At LearnQuest, our goal is always the same: to provide the highest quality training and service to each and every customer.
If you're not satisfied for any reason, simply contact one of our Training Advisors for assistance with your concerns.

Enrollment Options
Select the Training Provider you would like to use
Already have an account? Login here >

You will be leaving the LearnQuest Website
*If using Apple Training Credits or LearnPass, you must enroll with LearnQuest