Course #: EAFM-105-BY
Duration: 4 Days
Price: 2,720.00 EUR
Prices reflect a 20% discount for IBM employees
GSA Public Price: ??gsa-public-price??
GSA Private/Onsite Price: ??gsa-private-price??
For GSA pricing, go to GSA Advantage! Delivery Formats
Material: LearnGreen (pdf)
View our Global Training Schedule
Classroom Schedule
Virtual Schedule
Close
There are no virtual classes on the schedule in your country. There are no public classes currently scheduled in your country.
View our global class schedule
This course is available in private, mentoring or e-learning options.

Complete this form, and a Training Advisor will be in touch with you shortly to address your training needs.
By submitting this form, I agree to LearnQuest's Terms and Conditions
View our Global Training Schedule
??elearning-section??
Request Private Training
Close
Tell us a little about yourself:
By submitting this form, I agree to LearnQuest's Terms and Conditions
All Courses Backed by the LearnQuest 100% Satisfaction Guarantee
---
Course Description
This Enterprise Architecture Applied Concepts course builds on the theory and practice that was presented in the Enterprise Architecture Basic Concepts course, and extends your understanding of these concepts through hands-on exercises to develop Enterprise Architecture (EA) documentation (artifacts) at each level of the architecture framework. Nearly 50 artifact types are covered, and you will practice the development of several key artifacts including a SWOT (Strengths, Weaknesses, Opportunities, and Threats) table, workflow diagram, data model, use case, system diagram, network diagram, and security control list.

This course is the second course of the three course series. Taught over four days, each day consists of morning lectures, discussions, and afternoon hands-on documentation workshops. Those who complete the Enterprise Architecture Applied Concepts course will receive a completion certificate. Those who complete all three courses in the series Enterprise Architecture Basic Concepts, Enterprise Architecture Applied Concepts and Enterprise Architecture Advanced Concepts , and who successfully pass the in-class exams, will also receive the Certified Enterprise Architect (CEA) designation and certificate from the International Enterprise Architecture Institute http://www.internationaleainstitute.org.


Objectives
Upon completion of the Enterprise Architecture Applied Concepts course, students will be able to:
Establish a solid foundation in selecting and using EA documentation techniques;
Understand EA documentation examples at the following levels: strategy, business, data, systems, networks, and security; and
Identify key factors to consider when working on an EA project plan, such as: scope, stakeholders, requirements, alternatives analysis, documentation, metrics, and solution development.
Audience
Intermediate course is for executives, managers, and staff in public and private sector organizations who want to gain an understanding of how to establish an EA program, update existing architectures, do specific projects, grow EA teams, and use EA to support planning and decision-making.
Prerequisites
Successful completion of Enterprise Architecture Basic Concepts or equivalent knowledge
Topics
Enterprise Architecture Implementation
Artifact Development
Sub-Architectures
Documentation Workshops: Business / Data / Applications
Class Discussion - Service Oriented Architecture
Systems and Network Sub-Architecture Documentation
EA and Cloud Computing
Security Architecture and Controls
Implementing the Standards and Workforce Architecture
EA Repository and Tools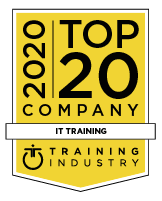 Reviews
---

We Guarantee You'll be Satisfied
At LearnQuest, our goal is always the same: to provide the highest quality training and service to each and every customer.
If you're not satisfied for any reason, simply contact one of our Training Advisors for assistance with your concerns.

Enrollment Options
Select the Training Provider you would like to use
Already have an account? Login here >

You will be leaving the LearnQuest Website
*If using Apple Training Credits or LearnPass, you must enroll with LearnQuest