Course #:CSAM-100
Duration: 2 Days
Price: 1,795.00 USD
IBM Employees receive a 20% discount on all purchases
GSA Public Price: ??gsa-public-price??
GSA Private/Onsite Price: ??gsa-private-price??
For GSA pricing, go to GSA Advantage! Delivery Formats
Material: LearnGreen (pdf)
View our Global Training Schedule
Classroom Schedule
Virtual Schedule
Close
There are no virtual classes on the schedule in your country. There are no public classes currently scheduled in your country.
View our global class schedule
This course is available in private, mentoring or e-learning options.

Complete this form, and a Training Advisor will be in touch with you shortly to address your training needs.
By submitting this form, I agree to LearnQuest's Terms and Conditions
View our Global Training Schedule
??elearning-section??
Request Private Training
Close
Tell us a little about yourself:
By submitting this form, I agree to LearnQuest's Terms and Conditions
All Courses Backed by the LearnQuest 100% Satisfaction Guarantee
---
Course Description
The IAITAM® Certified Software Asset Manager ("CSAM") Course provides a foundation for managing software assets, as well as knowledge of the ever-changing variables that occur within the field. From software piracy and compliance issues, to legislation and organizational challenges, it is necessary to evaluate both the external and internal forces that are bringing changes to how organizations manage their IT Assets. A successful Software Asset Manager must look at the overall goals of the organization and determine where Software Asset Management can play a strategic role in achieving those goals. In this course, students will learn best practices in Software Asset Management, as well as the when and why to question why something should or should not be done, how to clearly identify goals, and how to quantify success.

Software Asset Management ("SAM") is the set of business practices that support the use of software within an organization and frequently involves a new look at how and why software traverses the organization. SAM is now considered a mandate by many organizations looking at their Software Asset Managers as key contributors to the overall organizational goals such as reducing risk, increasing accountability, uncovering savings and gaining control of the IT environment. To be successful, Software Asset Managers must learn not only what constitutes the business best practices of Software Asset Management, but also learn how to implement those business practices in a way that is appropriate for their organization.
WHERE TO START: LET CSAM GUIDE YOU
This course exposes the attendee to numerous concepts for ITAM that are relevant for both direct application and as a means of discussion for those persons who will implement, manage and direct ITAM initiatives for their organizations.
The CSAM course consists of the following components:
CSAM Course Manual


CSAM Study Guide


CSAM Course Presentation Slide Book


CSAM instructor daily presentation and interaction with attendees – administered in-person or online


Optional CSAM Comprehensive Online Examination necessary for achieving CSAM Certification
Pre Course and Post Course
It is recommended to all students to allow for self-study time to solidify class content and external homework time assist in properly preparing for the exam. The amount of study time needed will vary by student, but is recommended for all students.
Students receive an email directly from IAITAM with instructions to register and take the exam. This online certification testing is available for students starting the last day of class; from this point the exam will be open for 14 days. However it is suggested to take the exam as soon as possible following the course.


Testing requires non-interrupted internet connection; once a test is started, students are required to complete it during that session and are permitted up to 3 hours to complete.


This IAITAM CSAM exam is open-book.


One hundred (100) questions are on the IAITAM CSAM exam and a passing mark is achieved by attaining 85% or higher.


One test retake is free of charge for those that fail to achieve pass status on the first attempt; retakes are available after a 24 hour window of the first attempt and must be completed during the 14 day open period.


If a student is unable to complete the exam and retake (if needed) within their 14 day window, for more information on a one-time thirty (7) day extension, reference IAITAM; this option must be completed before the inital 14 day window expires.


Exam results are available immediately after completing the exam within the IAITAM Exam Center.

International Association of Information Technology Asset Managers, IAITAM, the IAITAM logo and iaitam.org are trademarks of the International Association of Information Technology Asset Managers, Inc. ('IAITAM, Inc.'), registered in many jurisdictions worldwide.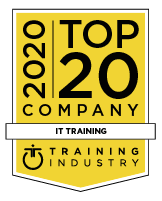 Objectives
Upon completion of the CSAM: Certified Software Asset Manager course, students will be able to:
Define the ITAM Code of Ethics
Follow key asset management business practices
Recognize software piracy and compliance issues
Describe legislation and organizational challenges related to software asset management
Apply industry best practices to software asset management
Identify goals and quantify success
Apply software asset management practices to a wide range of business situations
Audience
CSAM Course is designed for those individuals with minimal to no experience in the field of Software Asset Management. It is essential learning for beginning IT Asset Managers and other IT professionals involved in asset management, resource budgeting, finance, software licensing, contract management and strategic planning.

Prerequisites
This course is designed for those individuals with minimal to no experience in the field of Software Asset Management.

Topics
Day 1
Introduction to IAITAM
Instructor Introduction
Student introductions
ITAM Code of Ethics
Description of a CSAM
Overview of the ITAM Program
IAITAM Key Process Areas
Communication and Education
Policy and Procedures
Compliance Management
Software industry member organizations
Compliance preparations
Proactive vs. Reactive SAM
Software Licensing
License types
Discovery and Repository tools, Uninstall tools
Day 2
Cost Savings and Benefits
Acquisitions & Negotiations
Terms and Conditions
Finance Management
Software Management
Forecasting
Business Continuity &
Contingency planning
Leadership Changes
Litigation
Documentation & SAM
Disaster Planning and Recovery
Compliance Factors
Contracts & EULA
Lifecycle Management
Vendor Management
Data Security
Disposal Process
Project Planning
Change Management
Questions and Review Before Exam

Reviews
---

We Guarantee You'll be Satisfied
At LearnQuest, our goal is always the same: to provide the highest quality training and service to each and every customer.
If you're not satisfied for any reason, simply contact one of our Training Advisors for assistance with your concerns.

Enrollment Options
Select the Training Provider you would like to use
Already have an account? Login here >

You will be leaving the LearnQuest Website
*If using Apple Training Credits or LearnPass, you must enroll with LearnQuest