Course #: APL-IOS111-015-DE
Duration: 2 Days
Price: 1.230,00 EUR
Prices reflect a 20% discount for IBM employees
GSA Public Price: ??gsa-public-price??
GSA Private/Onsite Price: ??gsa-private-price??
For GSA pricing, go to GSA Advantage! Delivery Formats
Material: LearnGreen (pdf)
View our Global Training Schedule
Classroom Schedule
Virtual Schedule
Close
There are no virtual classes on the schedule in your country. There are no public classes currently scheduled in your country.
View our global class schedule
This course is available in private, mentoring or e-learning options.

Complete this form, and a Training Advisor will be in touch with you shortly to address your training needs.
By submitting this form, I agree to LearnQuest's Terms and Conditions
View our Global Training Schedule
??elearning-section??
Request Private Training
Close
Tell us a little about yourself:
By submitting this form, I agree to LearnQuest's Terms and Conditions
All Courses Backed by the LearnQuest 100% Satisfaction Guarantee
---
Course Description
In this 2-day course, students will gain the skills, tools, and knowledge they need to deploy Apple devices. Interactive discussions and hands-on exercises guide them through configuring and managing Apple devices. Students will work through real-world scenarios to test and reinforce their knowledge and skills.


Objectives
What you'll learn:
Identify similarities and differences when you deploy Apple devices.
Observe how deployment methods adapt as organizations grow and change.
Define the role of mobile device management (MDM) and Apple Business Manager in the successful deployment of Apple devices.
Respond to the challenges of deploying and managing devices without MDM.
Explain what an Apple ID is and identify when it's needed.
Configure and manage settings, apps, and content on personally owned and organization-owned devices.
Design and implement deployment solutions for real-world scenarios.
Audience
IT professionals who deploy and manage Apple devices 
Technical professionals who help customers choose Apple devices
Prerequisites
Recommended Knowledge:
iOS, iPadOS, and macOS familiarity
Basic iOS and iPadOS device and Mac computer navigation skills
Topics
Manual configuration
Explore the challenges of manually configuring multiple devices in an organization.

Manage Devices
Learn how to use MDM to configure and manage devices consistently and eficiently.

Streamline enrollment
In this introduction to Apple Business Manager, you'll configure settings to enable over-the-air enrollment and supervision and learn how users can personalize organization-owned devices.

Apply policies
Learn about the security technologies that protect the system, apps, and data on Apple devices. Configure restrictions, enforce FileVault on macOS, and manage the flow of data on iOS and iPadOS.

Refresh devices
Compare and contrast methods for restoring macOS, iOS, and iPadOS devices to factory state. Gain experience using built-in tools and discover how to rapidly return devices to service.

Deploy shared devices
Configure devices for shared use. The devices have distributed apps and content, but users can't personalize them.BR>
Design a scenario
Evaluate real-world deployment scenarios. Working in teams, design a deployment that meets your scenario's needs and then present your solution to the class.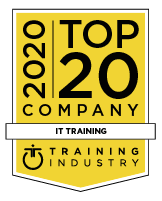 Reviews
---

We Guarantee You'll be Satisfied
At LearnQuest, our goal is always the same: to provide the highest quality training and service to each and every customer.
If you're not satisfied for any reason, simply contact one of our Training Advisors for assistance with your concerns.

Enrollment Options
Select the Training Provider you would like to use
Already have an account? Login here >


You will be leaving the LearnQuest Website
*If using Apple Training Credits or LearnPass, you must enroll with LearnQuest