View our Global Training Schedule
View our Global Training Schedule
Classroom Schedule
Virtual Schedule
Close
There are no virtual classes on the schedule in your country. There are no public classes currently scheduled in your country.
View our global class schedule
This course is available in private, mentoring or e-learning options.

Complete this form, and a Training Advisor will be in touch with you shortly to address your training needs.
??elearning-section??
Request Private Training
Close
Tell us a little about yourself:
Lock in Savings with LearnPass
Make the most of your budget!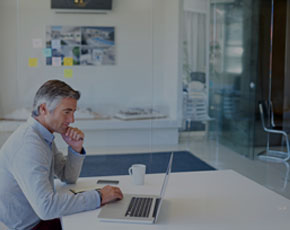 Left this here as an example of original
Reviews
---
Brian Watkins writes:
That it's geared to those of us who have to support users.
Bruce Baker writes:
Instructor stories and life experiences made this a very good experience
Matthew Sibley writes:
Victor Isaac writes:
It expanded my understanding of Sierra and I feel like I have a good jump on certification test prep.
Deidra Losaw writes:
The pace was good and the demonstrations helped a lot. The exercises helped reinforce what was taught to me.
Anonymous writes:
Our instructor, is very knowledgeable and helpful. I definitely learned a lot from him and feel more comfortable working with Mac computers. The class is small (5 of us total), I feel that we all received the time attention from the instructor that we needed. Can't say enough about the instructor - Awesome instructor!
Anonymous writes:
The pace. I also liked how exercises followed the lessons. I thought it was a good breakup in material.
Gerard Newland writes:
The training was thorough but made easy to understand
Robert Migliaccio writes:
The instructor was great. He had tons of little insider secrets that he would show after showing us the long way to do something. He was always able to answer a question that I had.
Anonymous writes:
Benjamin LaMothe writes:
The interactive environment
Anonymous writes:
Malleable pace, simple and friendly trainer.
James Ellis writes:
Marco Buonomo writes:
The variety of information taught and the clarity and easy to understand teaching method of the instructor.
Jeremy Tentis writes:
Easy to understand instructor and good learning materials
Tammy Byrne writes:
It was a very good training, normally I rate training as neutral. But I learn a few things I will be using in my job.
Keith Noble writes:
Each topic was clearly reviewed, the exercises were great examples of each topic and assisted in verifying I understood the topic.
Francisco Estrada writes:
The entire course was awesome. I picked up a few new skills shortcuts that I didn't know of before.
Jason Zarate writes:
I thought it was fluid and the group moved at a pace that was quick but easy enough to follow along
Eric Manjarrez writes:
I liked the pace of the class, and the accessibility of it
Anonymous writes:
Anonymous writes:
Good pace and knowledgeable trainer. Trainer allowed time for questions regarding every step and presentation was engaging.
William Mcilvaine writes:
The Instructor's pace kept us on schedule without feeling pressured.
Anonymous writes:
The instructor was very knowledgeable and kept the class moving at a brisk but still easy to follow pace
Greg Bundy writes:
That we jumped right into learning and didn't spend too much time going through common sense items. Really enjoyed how small the class was and how it highlighted on things that I haven't found in my research prior to taking this course.
Anonymous writes:
Really enjoyed how comprehensive it was and also enjoyed watching the instructor do the things he was talking about, as he was talking about them. Very beneficial.
Sam Skinner writes:
Topics covered can be applied immediately.
Anonymous writes:
The instructor was awesome
Joey Melikant writes:
Anonymous writes:
Hardware was excellent, instructor was excellent. Facilities and staff were great.
Anonymous writes:
Great job on having crazy fast connections to the class server and internet.
Christine De Gracia writes:
The instructor was very pleasant to learn from, had a great, friendly demeanor, yet still laid back enough that you don't feel like it's a 'boot camp' type of learning environment.
Jim Churray writes:
The small class size and personal attention
Matthew Lindell writes:
Small Class, easy to ask questions
Casey Johnson writes:
Instructor assisting me with the training.
jason Butryn writes:
The in-depthness of the training

STOP! Before You Leave
Save 10% on this course!
Take advantage of our online-only offer & save 10% on any course !
Promo Code LQ10 will be applied to your registration
We Guarantee You'll be Satisfied
At LearnQuest, our goal is always the same: to provide the highest quality training and service to each and every customer.
If you're not satisfied for any reason, simply contact one of our Training Advisors for assistance with your concerns.
Enrollment Options
Select the Training Provider you would like to use
Already have an account? Login here >

You will be leaving the LearnQuest Website
*If using Apple Training Credits or LearnPass, you must enroll with LearnQuest