View our Global Training Schedule
View our Global Training Schedule
Classroom Schedule
Virtual Schedule
Close
There are no virtual classes on the schedule in your country. There are no public classes currently scheduled in your country.
View our global class schedule
This course is available in private, mentoring or e-learning options.

Complete this form, and a Training Advisor will be in touch with you shortly to address your training needs.
e-Learning
Close
Learn at your own pace with anytime, anywhere training
Same in-demand topics as instructor-led public and private classes
Standalone learning or supplemental reinforcement
View Self Paced Conditions
here's the message from the cart
To view the cart, you can click "View Cart" on the right side of the heading on each page
WEB BASED TRAINING (WBT) IS SELF-DIRECTED AND SELF-PACED. Before you enroll, review the system requirements to ensure that your system meets the minimum requirements for this course. AFTER YOU ARE ENROLLED IN THIS COURSE, YOU WILL NOT BE ABLE TO CANCEL YOUR ENROLLMENT. You are billed for the course when you submit the enrollment form. Web Based Training courses are non-refundable. Once you purchase a Web Based Training course, you will be charged the full price.

Web Based Training courses are sold on a per-user basis. WBT courses provide a training advantage for you and your teams, helping you get up to speed quickly. Take the courses you need, at your convenience and at your own pace.

You can start the course at any time within 12 months of enrolling for the course. After you register/start the course, you have 30 days to complete your course. Within this 30 days, the self-paced format gives you the opportunity to complete the course at your convenience, at any location, and at your own pace. The course is available 24 hours a day.
Request Private Training
Close
Tell us a little about yourself:
Lock in Savings with LearnPass
Make the most of your budget!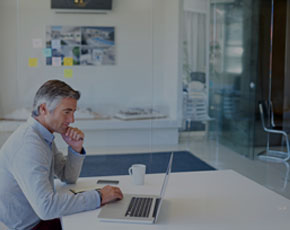 Left this here as an example of original
Reviews
---

STOP! Before You Leave
Save 10% on this course!
Take advantage of our online-only offer & save 10% on any course !
Promo Code LQ10 will be applied to your registration
We Guarantee You'll be Satisfied
At LearnQuest, our goal is always the same: to provide the highest quality training and service to each and every customer.
If you're not satisfied for any reason, simply contact one of our Training Advisors for assistance with your concerns.
Enrollment Options
Select the Training Provider you would like to use
Already have an account? Login here >

You will be leaving the LearnQuest Website
*If using Apple Training Credits or LearnPass, you must enroll with LearnQuest