Course #:ANL01GCH
Duration: 24 Hours
Price: 2'327.00 EUR
IBM Employees receive a 20% discount on all purchases
GSA Public Price: ??gsa-public-price??
GSA Private/Onsite Price: ??gsa-private-price??
For GSA pricing, go to GSA Advantage! Delivery Formats
Material: LearnGreen (pdf)
View our Global Training Schedule
Classroom Schedule
Virtual Schedule
Close
There are no virtual classes on the schedule in your country. There are no public classes currently scheduled in your country.
View our global class schedule
This course is available in private, mentoring or e-learning options.

Complete this form, and a Training Advisor will be in touch with you shortly to address your training needs.
By submitting this form, I agree to LearnQuest's Terms and Conditions
View our Global Training Schedule
??elearning-section??
Request Private Training
Close
Tell us a little about yourself:
By submitting this form, I agree to LearnQuest's Terms and Conditions
All Courses Backed by the LearnQuest 100% Satisfaction Guarantee
---
Course Description
This course helps students with AIX basic or advanced background quickly start working in the Linux environment. AIX system concepts and working experiences are applied for transitioning to Linux environments. Hands-on lab exercises let students practice Linux commands and apply what they know from working with AIX.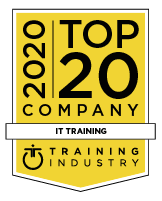 Objectives
After completing this course, you should be able to:
1. Summarize the overviews of Linux versus AIX in Power Systems
2. Recognize the Linux operating system installation process
3. Identify RHEL system management tools based on AIX backgrounds
4. Summarize system configurations and devices on RHEL
5. Identify the tasks in configuring logical partitions
6. Carry out software installation and maintenance in RHEL
7. Recognize RHEL TCP/IP implementation as compared to AIX
8. Carry out system startup and shutdown in RHEL
9. Identify Logical Volume Manager in Linux as compared to AIX
10. Carry out basic file system administration
11. Identify the tasks in backup and restore RHEL
12. Summarize error monitoring and system dump processes
Audience
This course is for personnel who are:
AIX Administrators transitioning to Linux
Power System architects working across AIX and Linux
IT professionals with AIX backgrounds to learn about Linux
AIX users transitioning to Linux
Prerequisites
Previous AIX backgrounds and experiences are assumed but not required
Power Systems working experiences in HMC, VIOS, and OS installation are assumed but not required
General skills in commands execution and working with user interfaces are required
Topics
Welcome
Unit 1: Introduction to Linux and IBM Power Systems
Exercise 1: Getting started with Linux on Power Systems
Unit 2: Linux operating system installation
Exercise 2: Verifying system initializations
Unit 3: Linux system management tools
Exercise 3: Using system management tools in RHEL
Unit 4: System configuration and devices
Exercise 4: Configuring system and devices
Unit 5: Basics of configuring logical partitions
Exercise 5: Configuring logical partitions
Unit 6: Linux software installation and maintenance
Exercise 6: Installing software packages and updates
Unit 7: TCP/IP networking
Exercise 7: Configuring TCP/IP network in RHEL Unit 8: System startup and shutdown
Exercise 8: Practicing system startup and shutdown
Unit 9: Linux Logical Volume Manager
Exercise 9: Working with LVM
Unit 10: File systems administration
Exercise 10: Managing Linux file systems
Unit 11: System backup and restore
Exercise 11: Administering backup and restore
Unit 12: Error monitoring and system dump facility
Exercise 12: Working with errors and system dumps

Reviews
---

We Guarantee You'll be Satisfied
At LearnQuest, our goal is always the same: to provide the highest quality training and service to each and every customer.
If you're not satisfied for any reason, simply contact one of our Training Advisors for assistance with your concerns.

Enrollment Options
Select the Training Provider you would like to use
Already have an account? Login here >

You will be leaving the LearnQuest Website
*If using Apple Training Credits or LearnPass, you must enroll with LearnQuest