Course #: AN620
Duration: 40 Hours
Price: 3,975.00 USD
Prices reflect a 20% discount for IBM employees
Prices reflect the Capgemini employee discount
Prices reflect the UPS employee discount
GSA Public Price: ??gsa-public-price??
GSA Private/Onsite Price: ??gsa-private-price??
For GSA pricing, go to GSA Advantage! Delivery Formats
Material: LearnGreen (pdf)
View our Global Training Schedule
Classroom Schedule
Virtual Schedule
Close
There are no virtual classes on the schedule in your country. There are no public classes currently scheduled in your country.
View our global class schedule
This course is available in private, mentoring or e-learning options.

Complete this form, and a Training Advisor will be in touch with you shortly to address your training needs.
By submitting this form, I agree to LearnQuest's Terms and Conditions
View our Global Training Schedule
??elearning-section??
Request Private Training
Close
Tell us a little about yourself:
By submitting this form, I agree to LearnQuest's Terms and Conditions
All Courses Backed by the LearnQuest 100% Satisfaction Guarantee
---
Course Description
This course is designed to teach experienced PowerHA SystemMirror for AIX professionals the latest features in PowerHA SystemMirror. It covers how to:
Effectively administer and monitor an IBM PowerHA SystemMirror for AIX cluster
Implement PowerHA SystemMirror for AIX's more complex options
Objectives
Review fundamental PowerHA SystemMirror for AIX concepts and components
Create four node clusters with two independent resource groups
Create and test robust application start and stop scripts
Create and test custom application monitors
Create resource group dependencies
Customize event notifications
Integrate WPAR and DLPAR with applications under PowerHA control
Integrate applications into PowerHA using Smart Assists
Determine the status of the cluster and cluster components using PowerHA/SNMP commands
Manage the cluster using the IBM Systems Director plug-in
Audience
This course is designed for experienced AIX system administrators and support personnel who are responsible for the administration, maintenance, and implementation of PowerHA SystemMirror clusters on IBM Power Systems running AIX. This audience includes:
Students who want to learn to work with the PowerHA SystemMirror 7.1 for AIX
Students who want to learn about how to implement PowerHA SystemMirror for AIX in complex configurations
Technical leaders responsible for designing PowerHA SystemMirror for AIX clustering solutions
Prerequisites
You should have experience with installing and performing standard PowerHA SystemMirror for AIX configuration functions, which can be obtained through the following course (or equivalent experience):
PowerHA SystemMirror for AIX System Administration I: Planning and Implementation (AN61G)
You should also be familiar with:
The AIX operating system
The IBM server hardware that they are using
The principles of good system management
TCP/IP communications concepts and tools, as covered in (AN12G) or (AN14G) briefly
Logical Volume Manager (LVM) concepts and configuration, as covered in (AN12G) or (AN14G)
Good Korn Shell script programming
Topics
Day 1
Welcome
Unit 1: PowerHA review with the advanced topology and CSPOC
Exercise 1: Lab setup, cluster review, topology, and CSPOC administration
Day 2
Unit 2: Adding applications
Exercise 2: Adding additional applications
Day 3
Unit 3: Advanced administration: Resources and resource groups
Exercise 3: Application monitors and resource group dependencies
Day 4
Unit 4: Determining cluster status using the command line interface
Exercise 4: Determining cluster status using command line Unit 5: Advanced administration: Event configuration Exercise 5: PowerHA for AIX event configuration
Day 5
Unit 6: Advanced administration: DLPAR and WPAR implementation
Exercise 6: Implementing DLPAR and WPAR
Unit 7: Using the PowerHA SystemMirror plug-in for IBM Systems Director (optional)
Open lab time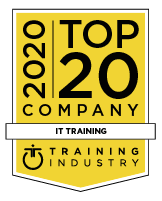 Reviews
---

We Guarantee You'll be Satisfied
At LearnQuest, our goal is always the same: to provide the highest quality training and service to each and every customer.
If you're not satisfied for any reason, simply contact one of our Training Advisors for assistance with your concerns.

Enrollment Options
Select the Training Provider you would like to use
Already have an account? Login here >


You will be leaving the LearnQuest Website
*If using Apple Training Credits or LearnPass, you must enroll with LearnQuest