Course #: APL-mac150-150
Duration: 4 Hours
Price: 595.00 USD
Prices reflect a 20% discount for IBM employees
Prices reflect the Capgemini employee discount
Prices reflect the UPS employee discount
GSA Public Price: ??gsa-public-price??
GSA Private/Onsite Price: ??gsa-private-price??
For GSA pricing, go to GSA Advantage! Delivery Formats
Material: LearnGreen (pdf)
View our Global Training Schedule
Classroom Schedule
Virtual Schedule
Close
There are no virtual classes on the schedule in your country. There are no public classes currently scheduled in your country.
View our global class schedule
This course is available in private, mentoring or e-learning options.

Complete this form, and a Training Advisor will be in touch with you shortly to address your training needs.
By submitting this form, I agree to LearnQuest's Terms and Conditions
View our Global Training Schedule
??elearning-section??
Request Private Training
Close
Tell us a little about yourself:
By submitting this form, I agree to LearnQuest's Terms and Conditions
All Courses Backed by the LearnQuest 100% Satisfaction Guarantee
---
Course Description
Organizations are increasingly integrating Mac computers into Windows or other standards-based network environments. But users and the IT professionals who support them can relax, because Mac integration is easy.

Objectives
What you'll learn:
Integrate a Mac into a Windows network environment. • Configure a Mac to work with Active Directory.
Take advantage of network services, file sharing, printing, instant messaging, email, calendars, and contacts.
Provide security at the user, local-networking, and remote-networking levels.
Migrate data from a Windows computer to a Mac.
Back up data.
Run Windows programs on a Mac.
Audience
Who should attend:
Users who bring a Mac into organizations that predominantly use the Microsoft Windows operating system and Windows Server Essentials
Users who replace a Windows computer with a Mac
IT professionals who support Mac users in organizations that predominantly use Windows and Windows Server Essentials
Prerequisites
To have the best learning experience with this course, you should understand how to use a Mac, a Windows computer, and computer peripherals.

Topics
Directory Services
Connect a Mac to an Active Directory server.

Share Files
Connect to file servers, turn on personal file sharing.

Configure Collaborative Services
Manage Internet Accounts preferences, connect to an Exchange Server, connect Mail to non-Windows servers, add accounts in Mail, Contacts, and Calendars.

Secure a Mac
Built-In Security features, create strong passwords, use two-factor authentication, set a firmware password, lock a Mac screen, create user accounts, disable automatic login, protect start-up disk files, ensure that the apps you download are safe, provide network security.

Print
Connect to a local printer, connect to, share, and print from network printers.

Move and Back Up Content
Move content, back up content.

Run Windows on a Mac
Run Windows natively or virtually, Microsoft Office for macOS, cross-platform apps, cross-platform files.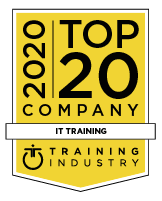 Reviews
---

We Guarantee You'll be Satisfied
At LearnQuest, our goal is always the same: to provide the highest quality training and service to each and every customer.
If you're not satisfied for any reason, simply contact one of our Training Advisors for assistance with your concerns.

Enrollment Options
Select the Training Provider you would like to use
Already have an account? Login here >


You will be leaving the LearnQuest Website
*If using Apple Training Credits or LearnPass, you must enroll with LearnQuest