Course #: RPCO-872
Duration: 2 Days
Price: 1,400.00 USD
Prices reflect a 20% discount for IBM employees
Prices shown are the special AWS Partner Price
Prices reflect the Capgemini employee discount
Prices reflect the UPS employee discount
GSA Public Price: ??gsa-public-price??
GSA Private/Onsite Price: ??gsa-private-price??
For GSA pricing, go to GSA Advantage! Delivery Formats
Material: LearnGreen (pdf)
View our Global Training Schedule
Classroom Schedule
Virtual Schedule
Close
There are no virtual classes on the schedule in your country. There are no public classes currently scheduled in your country.
View our global class schedule
This course is available in private, mentoring or e-learning options.

Complete this form, and a Training Advisor will be in touch with you shortly to address your training needs.
By submitting this form, I agree to LearnQuest's Terms and Conditions
View our Global Training Schedule
??elearning-section??
Request Private Training
Close
Tell us a little about yourself:
By submitting this form, I agree to LearnQuest's Terms and Conditions
All Courses Backed by the LearnQuest 100% Satisfaction Guarantee
---
Course Description
This RSA course is designed to prepare students to use the many modeling features of IBM Rational Software Architect (RSA) 8.0.4. Students will learn to navigate within the tool as well as introductory and advanced modeling concepts and techniques. This class is a combination of lectures followed with hands-on labs.

Students will learn how to translate requirements into Use Cases and other artifacts, based on UML, and how these artifacts drive the development of class diagrams, sequence, and other UML diagrams. Students will also learn how to customize Rational Software Architect to clearly document and communicate system views. Students will understand how to support team development by integrating Rational Software Modeler with other tools in their environment to enable project teams to collaborate and track a project through its life cycle.



Objectives
Upon completion of the RSA course, students will be able to:
Navigate in IBM RSA
Explain the capabilities of IBM RSA
Describe the main concepts of model driven development
Employ diagrams and models to reflect software design
Publish, export and print models
Manage IBM RSA models using team development concepts
Audience
Architects
Systems Analysts
Designers
Developers
Technical Managers
Stakeholders
Prerequisites
Object-Oriented principles and concepts
Topics
Modeling Concepts
Why Model?
Model driven development
UML overview
Types of models
The modeling perspective
Navigating models using Project Explorer
Creating a modeling project
Logical models and model fragments
Relationship types
Pattern support
From models to code
Saving and exporting
Sorting and filtering
Packages in RSA
Documenting models
Linking models
IBM Rational Software Architect (RSA) Basics
What is RSA
RSA and design methodology
Eclipse
Customizing the RSA workspace
Managing workspaces
RSA projects
Types of perspectives
Customizing perspectives with views
Types of editors
Importing project assets
RSA and ClearCase
RSA and RequsitePro
Searching and navigating
Use Case Diagrams
Use Case diagrams use
Modifying and deleting
Filtering
Relationship Types
Activity Diagrams
Activity diagrams use
Activity diagram elements
Relationship Types
Activity diagram in RSA
Activity diagrams partition tool
Class Diagrams
Class diagrams use
Class diagram elements
Relationship Types
UML and class diagrams
Class diagrams in RSA
Sequence Diagrams
Sequence diagrams use
Sequence diagram elements
Sequence diagrams in RSA
Component Diagrams
Component diagrams use
Component diagram elements
Component diagrams in RSA
Other Diagrams
Object diagrams
Object diagrams in RSA
Package diagrams
Dependencies
State machine diagrams
Deployment diagrams
Publishing Models
Introduction
Benefits of publishing
Publishing reports
Publishing to the web
RSA publishing process
Viewing reports
Publishing tips
Defining queries
Team Development
Managing models in a team environment
Team best practices
Team development support in RSA
Managing change
Merging changes
Using IBM Rational ClearCase
Typical ClearCase process
Partitioning models
Packaging models for reuse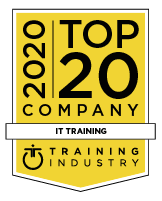 Reviews
---

We Guarantee You'll be Satisfied
At LearnQuest, our goal is always the same: to provide the highest quality training and service to each and every customer.
If you're not satisfied for any reason, simply contact one of our Training Advisors for assistance with your concerns.

Enrollment Options
Select the Training Provider you would like to use
Already have an account? Login here >


You will be leaving the LearnQuest Website
*If using Apple Training Credits or LearnPass, you must enroll with LearnQuest