Course #: RPCO-306
Duration: 1 Day
Price: 700.00 USD
Prices reflect a 20% discount for IBM employees
Prices shown are the special AWS Partner Price
Prices reflect the Capgemini employee discount
Prices reflect the UPS employee discount
GSA Public Price: ??gsa-public-price??
GSA Private/Onsite Price: ??gsa-private-price??
For GSA pricing, go to GSA Advantage! Delivery Formats
Material: LearnGreen (pdf)
View our Global Training Schedule
Classroom Schedule
Virtual Schedule
Close
There are no virtual classes on the schedule in your country. There are no public classes currently scheduled in your country.
View our global class schedule
This course is available in private, mentoring or e-learning options.

Complete this form, and a Training Advisor will be in touch with you shortly to address your training needs.
By submitting this form, I agree to LearnQuest's Terms and Conditions
View our Global Training Schedule
??elearning-section??
Request Private Training
Close
Tell us a little about yourself:
By submitting this form, I agree to LearnQuest's Terms and Conditions
All Courses Backed by the LearnQuest 100% Satisfaction Guarantee
---
Course Description
This Fundamentals of ClearCase v8 for Users course is designed to cover the main topics needed by a new user of ClearCase.

Objectives
Upon completion of the Fundamentals of ClearCase v8 for Users course, students will be able to:
Explain the Software Configuration Management environment
Discuss key ClearCase terms and concepts
Set-up and use views to select appropriate file versions
Check-out, make changes and check-in files and directories
Perform simple merges
Audience
First-time ClearCase users
Prerequisites
Basic knowledge of Microsoft Windows and Windows Explorer is recommended
Topics
SCM and ClearCase Overview
The need for software configuration management
ClearCase and CM
Elements and versions
A UCM project
Components
Baseline
Activity
Repositories
Views
The development stream
The development workspace
The integration stream
Integration view
Integration workspace
Typical ClearCase UCM process
Tools
ClearCase Explorer
Review
Joining a Project
Typical workflow
Start the join project wizard
Join project wizard - project
Join project wizard – streams
Join project wizard – views
Create the development view
Create the integration view
View advanced options
View creation wizard – confirmation
Accessing your views
The virtual file system
MVFS example
Accessing help
Manual pages
Review
Check-out and Check-in
Typical workflow
Check-out/check-in
Finding activities
Activity list in ClearCase
Check-out (ClearCase Explorer)
Setting the activity on checkout
Activity list in ClearCase Explorer
Creating a new activity
After check-out
Checkout with Windows Explorer
Finding check-outs
Un-doing a check-out
The .keep file
Check-in
Versioning directories
View private files
Adding files to source control
Version tree
Version compares
Moving an element
Renaming an element
Removing an element name
Element history
Review
Delivering Changes
Typical workflow
The development environment
Before a deliver
Starting a deliver
Selecting activities
Testing in the integration view
Finishing the deliver
Version tree after deliver
Activity dependencies
Merging with the integration stream
Elements that can be merged
Merge terminology
Merge terminology – DiffMerge tool
Merge algorithm
Merge types
Merge with conflicts
Diff Merge entry
Diff Merge tool
Changes during testing
Resuming a deliver
Review
Rebasing the Development Stream
Typical workflow
What is a baseline?
Access to activities
Other baseline characteristics
The rebase concept
Recommended baselines
Preparing to rebase
The rebase procedure
Complete the rebase
Merging and testing
Pausing and resuming a rebase
Rebasing to non-recommended
Default deliver and rebase
Alternate project configurations
Default deliver for parent-child
Parent selection
Deliver to alternate streams
Alternate stream example
Starting an alternate stream deliver
Single stream projects
Joining a single stream project
Reserved vs. unreserved
Unreserved check-in
Project policies
Triggers
Review
Snapshot Views
Snapshot view basics
Snapshot view creation
Selecting components
Component browser
Updating a snapshot view
Updating a view
Working on files
Checking out files
Working disconnected
Accessing files while disconnected
Hijacking files
Updating a view with hijacks
Checkout hijacks
Changing hijack properties
Check-in to complete operation
Review
Project Details
What makes up a project?
Component structure
Adding additional components
Creating project
Navigating in project explorer
Baseline details
Composite components
Adding composite components to a project
Delivery Alternatives
The mainline project
Project flow
Alternate delivery techniques
Alternate stream deliveries
Baseline dependencies
Synchronizing projects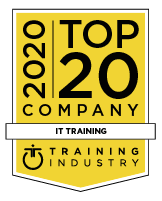 Reviews
---

We Guarantee You'll be Satisfied
At LearnQuest, our goal is always the same: to provide the highest quality training and service to each and every customer.
If you're not satisfied for any reason, simply contact one of our Training Advisors for assistance with your concerns.

Enrollment Options
Select the Training Provider you would like to use
Already have an account? Login here >


You will be leaving the LearnQuest Website
*If using Apple Training Credits or LearnPass, you must enroll with LearnQuest