Course #: OORA-131
Duration: 3 Days
Price: 2,100.00 USD
Prices reflect a 20% discount for IBM employees
Prices shown are the special AWS Partner Price
Prices reflect the Capgemini employee discount
Prices reflect the UPS employee discount
GSA Public Price: ??gsa-public-price??
GSA Private/Onsite Price: ??gsa-private-price??
For GSA pricing, go to GSA Advantage! Delivery Formats
Material: LearnGreen (pdf)
View our Global Training Schedule
Classroom Schedule
Virtual Schedule
Close
There are no virtual classes on the schedule in your country. There are no public classes currently scheduled in your country.
View our global class schedule
This course is available in private, mentoring or e-learning options.

Complete this form, and a Training Advisor will be in touch with you shortly to address your training needs.
By submitting this form, I agree to LearnQuest's Terms and Conditions
View our Global Training Schedule
??elearning-section??
Request Private Training
Close
Tell us a little about yourself:
By submitting this form, I agree to LearnQuest's Terms and Conditions
All Courses Backed by the LearnQuest 100% Satisfaction Guarantee
---
Course Description
This course is designed to provide training in requirements management with use-case modeling techniques, using the Rational Unified Process (RUP) as the foundation. The course focuses on the RUP methodology to elicit and manage the changing requirements of a project: analyzing the problem, defining the vision and feature requirements, defining software requirements and requirement attributes, maintaining traceability, change management, and impact analysis for project scope management. The course shows how the RUP methodology along with use-case modeling and requirements management techniques are used to define and document requirements that meet stakeholder needs. Students practice applying use case techniques through exercises developing use cases.

Objectives
Upon completion of the course, students will be able to:
Define the Rational Unified Process (RUP) and its role in software development
Describe the importance of using a methodology such as RUP for software development projects
Apply effective requirements management skills to produce a clear statement of project requirements
Capture and document requirements with use-case modeling techniques
Set up a documentation hierarchy and standards for different levels of requirements
Use attributes and traceability to help manage requirements scope and change throughout the development lifecycle
Produce requirements that drive ongoing design, test, and user documentation activities
Audience
System Analysts
Business Analysts
Project Managers
Technical Managers
QA Managers
Documentation Specialists,
Software Analysts Designers
QA Designers
Testers
Sales Marketing
Prerequisites
Project management experience
An understanding of the software development lifecycle
Topics
Requirements Definitions
What is a Requirement?
The Problem and Solution Domain
The three challenges of Requirements Management
An Introduction to the Rational Unified Process®
Best Practices and Iteration
Phases and Milestones
Disciplines
Roles, Activities and Artifacts
Process, Roles and Artifacts
The Requirements Discipline
Stakeholders and Scope
The System Analyst
Key Artifacts – The Vision, Request and Use Case Document
Supplementary Requirements
Problem Analysis
Defining the problem
The Solution Boundary
Constraints
Requirements Elicitation
Interviews
Storyboarding and Brainstorming
Workshops
Prototyping
Actor Analysis
Finding Actors
Actor "Types" and "Personalities"
Actor Relationships
Actor Specification
Introduction to Use Case Modeling
What is a use case
Specifiying use cases
Use Case relationships
Advanced Use Case Modeling
Managing complex models
Extend Relationship
Include Relationship
Generalization-Specialization
Use Case Specification
Use Case Templates
Prose, Stepwise and State Driven Specification
Black and White Box Model
Real versus Essential Use Cases
Evaluating Requirements
Use Case Reviews
Organizing a Review
Review Criteria
Verification and Validation
Use-Case Driven Development
Test Case Development
Tool Support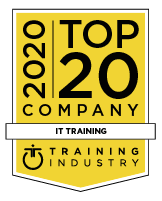 Reviews
---

We Guarantee You'll be Satisfied
At LearnQuest, our goal is always the same: to provide the highest quality training and service to each and every customer.
If you're not satisfied for any reason, simply contact one of our Training Advisors for assistance with your concerns.

Enrollment Options
Select the Training Provider you would like to use
Already have an account? Login here >


You will be leaving the LearnQuest Website
*If using Apple Training Credits or LearnPass, you must enroll with LearnQuest