Course #: OORA-115
Duration: 2 Days
Price: 1,400.00 USD
Prices reflect a 20% discount for IBM employees
Prices shown are the special AWS Partner Price
Prices reflect the Capgemini employee discount
Prices reflect the UPS employee discount
GSA Public Price: ??gsa-public-price??
GSA Private/Onsite Price: ??gsa-private-price??
For GSA pricing, go to GSA Advantage! Delivery Formats
Material: LearnGreen (pdf)
View our Global Training Schedule
Classroom Schedule
Virtual Schedule
Close
There are no virtual classes on the schedule in your country. There are no public classes currently scheduled in your country.
View our global class schedule
This course is available in private, mentoring or e-learning options.

Complete this form, and a Training Advisor will be in touch with you shortly to address your training needs.
By submitting this form, I agree to LearnQuest's Terms and Conditions
View our Global Training Schedule
??elearning-section??
Request Private Training
Close
Tell us a little about yourself:
By submitting this form, I agree to LearnQuest's Terms and Conditions
All Courses Backed by the LearnQuest 100% Satisfaction Guarantee
---
Course Description
This course provides a substantive introduction to the Rational Unified Process (RUP®),a software development process that is rapidly emerging as the standard for enterprise-scale application development projects. Through classroom instruction and discussion, this course will address the key phases of the Rational Unified Process which are: Inception, Elaboration, Construction and Transition. Within these phases the role of iteration in managing changing requirements, resources and risks will be carefully examined. The role of best practices will be illustrated through a comprehensive examination of use-case driven development and architectural modeling, combined with an in-depth study of each key RUP engineering and support discipline from requirements and implementation, through to project and change management. This course is a lecture only course.

Objectives
Upon completion of the course, students will be able to:
Identify and understand the key phases of the RUP process
Outline the role of iteration as a basis for software development
Plan development iterations to manage both change and risk
Identify the key disciplines within each iteration and outline how the emphasis upon each discipline changes within subsequent phases
Identify the roles, workflow and deliverables associated with each core RUP discipline
Audience
IT managers
Software architects
Technical leads
Process engineers adopting or evaluating RUP as a strategic basis for
enterprise-level software development
Prerequisites
Previous experience in a software development project in a managerial or technical capacity is desirable but not required
Topics
An Introduction to the Rational Unified Process (RUP)
Best Practices in Software Development
Phases and Iteration
Disciplines and Workflows
Roles, Activities and Artifacts
Practicing RUP: an illustrative example
Best Practices and Iteration
Iteration and Planning
Phases and Milestones
Shifting focus
Benefits
A Use Case-Driven Process
The role of use cases
Essential versus Real Use Case Models
Use Case Modeling and Specification
Use Case driven development, from design to test
An Architecture-Centric Process
What is architecture?
Models and Views : The "4+1" model
Component-Driven Development
Architectural Style, Mechanisms and Patterns
Visual Modeling in UML
Static and Dynamic Representation
Class Diagrams
Sequence and Collaboration Diagrams
Activity Diagrams
State Diagrams
Component and Deployment Diagrams
Phases and Milestones
Inception
Elaboration
Construction
Transition
Core Disciplines
Business Modeling
Requirements
Analysis and Design
Implementation
Deployment
Project Management Discipline
Purpose and Objectives
Workflow
Roles and Artifacts
Measurement
Risk Management
Change Management Discipline
Purpose and Objectives
Workflow
Roles and Artifacts
Configuration management
Change Request Management
Environment Discipline
Purpose and Objectives
Workflow
Roles and Artifacts
Environmental setup and support
Tailoring and configuring RUP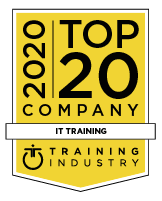 Reviews
---

We Guarantee You'll be Satisfied
At LearnQuest, our goal is always the same: to provide the highest quality training and service to each and every customer.
If you're not satisfied for any reason, simply contact one of our Training Advisors for assistance with your concerns.

Enrollment Options
Select the Training Provider you would like to use
Already have an account? Login here >


You will be leaving the LearnQuest Website
*If using Apple Training Credits or LearnPass, you must enroll with LearnQuest