Course #: ODC8055G
Duration: 8 Hours
Price: 795.00 USD
Prices reflect a 20% discount for IBM employees
GSA Public Price: ??gsa-public-price??
GSA Private/Onsite Price: ??gsa-private-price??
For GSA pricing, go to GSA Advantage! Delivery Formats
Material: LearnGreen (pdf)
View our Global Training Schedule
Classroom Schedule
Virtual Schedule
Close
There are no virtual classes on the schedule in your country. There are no public classes currently scheduled in your country.
View our global class schedule
This course is available in private, mentoring or e-learning options.

Complete this form, and a Training Advisor will be in touch with you shortly to address your training needs.
By submitting this form, I agree to LearnQuest's Terms and Conditions
View our Global Training Schedule
??elearning-section??
Request Private Training
Close
Tell us a little about yourself:
By submitting this form, I agree to LearnQuest's Terms and Conditions
All Courses Backed by the LearnQuest 100% Satisfaction Guarantee
---
Course Description
Please note that as of version 6.0.6, the IBM Rational Team Concer (RTC) has been renamed to IBM Engineering Workflow Management (EWM)
The RTC Administration for Configuration Managers course is designed to provide students with the knowledge to configure Rational Team Concert version control and build areas so that change and release management can be effectively adopted by the project team. Topics include CLM; RTC Source Control; Managing the Build Component; and Managing Reports.
Objectives
Upon completion of this course, students will be able to:
Define how CLM is used
Configure project artifacts in source control
Understand change flow and how to organize an efficient project hierarchy
Use the source control command-line interface
Describe the build architecture
Understand build objects
Monitor build results
Prerequisites
Understand basic software development principles
Understand basic project planning principles
Topics
Introduction to CLM

Collaboration across the lifecycle

The Rational solution for CLM
CLM products, applications and capabilities
Lifecycle projects
Collaboration and work items
Project dashboards
Rich hovers and comments

Common planning

Real-time planning
Release and iteration planning

Lifecycle traceability

Traceability relationships
Linkages
Gaps and managing impact

Rational reporting

Flow of information
Report results

Introduction to RTC Source Control

Overview

Key elements
Change sets
Streams
Components
Task-based development
Refactoring
Parallel development
Tool and process integrations
Event notifications

Configuring source control

Creating a project area
Creating project components
Adding files to source control
Adding Eclipse project artifacts to source control
Adding MS Visual Studio artifacts to source control

Understanding change flow

Workspaces
Change flow
Flow targets and diagrams
Project hierarchy

Source control in the command-line interface

User interfaces
Source control CLI
Command syntax
Sample commands

The RTC Team Build Component

Overview

Key elements
Architecture
Build objects
Roles and actions

Setting up the build system

The build engine
Ant build toolkit
Build definitions
Build engine types
Best practices

Monitoring build results

Managing Reports

Reports overview

Team reports
Reports in the web client
Reports in the team artifacts view
Viewing a report
Report resources
Creating reports
Formatting reports
Publishing and importing reports
Editing report parameters

Configuring Dashboards

Dashboard overview
Adding pages and widgets
Configuring widgets
Configuring dashboard templates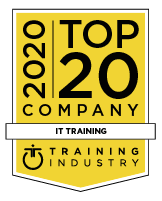 Reviews
---

We Guarantee You'll be Satisfied
At LearnQuest, our goal is always the same: to provide the highest quality training and service to each and every customer.
If you're not satisfied for any reason, simply contact one of our Training Advisors for assistance with your concerns.

Enrollment Options
Select the Training Provider you would like to use
Already have an account? Login here >


You will be leaving the LearnQuest Website
*If using Apple Training Credits or LearnPass, you must enroll with LearnQuest