Course #: LX034G
Duration: 24 Hours
Price: 2,511.00 USD
Prices reflect a 20% discount for IBM employees
GSA Public Price: ??gsa-public-price??
GSA Private/Onsite Price: ??gsa-private-price??
For GSA pricing, go to GSA Advantage! Delivery Formats
Material: LearnGreen (pdf)
View our Global Training Schedule
Classroom Schedule
Virtual Schedule
Close
There are no virtual classes on the schedule in your country. There are no public classes currently scheduled in your country.
View our global class schedule
This course is available in private, mentoring or e-learning options.

Complete this form, and a Training Advisor will be in touch with you shortly to address your training needs.
By submitting this form, I agree to LearnQuest's Terms and Conditions
View our Global Training Schedule
??elearning-section??
Request Private Training
Close
Tell us a little about yourself:
By submitting this form, I agree to LearnQuest's Terms and Conditions
All Courses Backed by the LearnQuest 100% Satisfaction Guarantee
---
Course Description
This course is designed to teach performance monitoring skills for SUSE LINUX Enterprise Server, Red Hat Enterprise Linux, and Ubuntu server on POWER8 servers. This course teaches the skills that are needed to measure, analyze, and potentially tune Linux distributions for optimal performance on IBM POWER8 systems. In this course we focus on the features that relate to performance of the POWER8 processor, Linux kernel, and the special monitoring, configuring, and tuning needs of virtual servers. This course does not cover application monitoring and tuning.
You will work with traditional and IBM provided Linux performance analysis and tuning tools. Our objective is to learn which tools to use, when, and how they have been enhanced for the latest POWER8 technology. These skills are invaluable to individuals responsible for the performance of a POWER8 server.
Each lecture is reinforced with hands-on lab exercises to gain practical experience applicable to your performance management requirements.
Objectives
On Completion of this course, the student should be able to:
Identify the system components to be monitored
Define a basic performance monitoring strategy for Linux
Identify open source, and IBM specific tools to monitor:

Processor
Memory
I/O
Network

Interpret results and reports generated by standard Linux tools
Structure a tuning strategy
Describe features of the POWER8 architecture that are relevant to performance management
Describe Virtual Server resource configuration guidelines
Audience
The audiences for this training include anyone who needs to create and manage partitions on IBM Power System servers, such as Linux or AIX technical support and consultants, Linux or AIX system administrators, or system architects and engineers
Prerequisites
Students attending this course are expected to have good Linux administration skills. These skills can be obtained by attending one of the following courses:
- Power Systems Running Linux: Red Hat Administration (PowerVM Base) (LX031G), or
- Power Systems Running Linux: Red Hat Storage Management (PowerVM Base) (LX041G) or
- Power Systems Running Linux: Ubuntu Server Administration (PowerVM Base) (LX051G)
Topics
DAY 1
Unit 1: Performance objectives and PowerVM concepts
Lab exercise 1: Linux installation and Power virtualization
Unit 2: Power processor operations
Lab exercise 2: Focus on processor
DAY 2
Unit 3: Power memory management
Lab exercise 3: Focus on memory
Unit 4: Power I/O
Lab exercise 4: Focus on I/O
Unit 5: Nigel's Monitor (nmon)
Lab exercise 5: nmon operations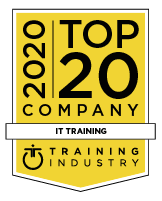 Reviews
---

We Guarantee You'll be Satisfied
At LearnQuest, our goal is always the same: to provide the highest quality training and service to each and every customer.
If you're not satisfied for any reason, simply contact one of our Training Advisors for assistance with your concerns.

Enrollment Options
Select the Training Provider you would like to use
Already have an account? Login here >

You will be leaving the LearnQuest Website
*If using Apple Training Credits or LearnPass, you must enroll with LearnQuest