Free Consultation
Meet with a training consultant to learn more about LearnQuest training solutions.
or call 877-206-0106
Major businesses use various models for cloud services, IBM, Apple, Microsoft and others for example. Typical roles include Cloud Application Developer, Cloud System Administrator, Cloud Architect, etc.
Cloud benefits are that it is efficient, cost-effective, and environmentally sensitive, as several users can simultaneously use one server to access their data without purchasing the associated hardware or licenses. There are three types of Cloud: Private (managed for one organization), Public (managed for public use), and Hybrid (two or more private and or public clouds that are distinct but bound together). Virtualization is a technology that enables Cloud computing.
---
Why LearnQuest?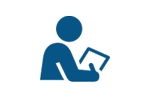 Provides courses and training on all cloud-related roles from system administrators to application developers.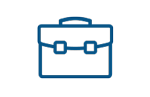 Offers a dynamic, robust portfolio of both internally developed and vendor authorized Cloud & Virtualization courseware.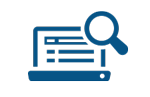 Offers a broad variety of cloud vendor training encompassing IBM, CISCO, APPLE, Microsoft.
If you are just getting started, take a look at our introductory course Introduction to Cloud Computing Training that prepares students to pass the IBM Solution Advisor Certification Test
Comments from students about the course and instructor:
High focus on lab exercises
Presentation material for both course content as well as lab exercises and also the instructor.
Good course structure, understandable and well processed materials
Instructor appears to be expert in the relevant area, good presentation skills, I highly appreciate his guidance during practical exercises.
Were extremely satisfied with the instructor as he was able to answer even the questions related to our production environment which is really helpful.
Contact our Sales Professionals today to learn more about onsite Cloud training for your enterprise team.
heres the new schedule