Enterprise Account Executive
Responsibilities
The Enterprise Account Executive is responsible for selling to C-level executives and managers within Fortune 500 companies, government and complex national/global accounts.

The Enterprise Account Executive will work with clients to establish structured skills and development programs. Engages in various phases of the sales cycle including identifying, qualifying and recommending education solutions to assist organizations with developing important skills.
This role will build long term partnerships and relationships with IT Management, Procurement, Training, Human Resources and Learning and Development leaders at all levels of the enterprise.

• Operate as the lead point of contact for any and all matters specific to customers
• Build and maintain strong, long-lasting customer relationships
• Develop a trusted advisor relationship with key customer stakeholders and executive sponsors
• Ensure the timely and successful delivery of our solutions according to customer needs and objectives
• Uncover and acquire new business and build business within existing accounts
• Understand the customer and anticipate their needs and requirements
• Grow existing business into more meaningful relationships that drive significant revenue
• Deploy localized marketing strategies with a goal to drive opportunities, brand awareness
• Implement targeted account sales strategies
Required Background
• 5+ years' experience and proven track record in IT training sales
• Proven success prospecting, building pipeline, moving opportunities through the sales cycle; proposing, presenting and discussing solutions with decision-makers at all levels
• Able to produce complex, multi-faceted solutions
• Exceptional team-player with ability to motivate, influence and lead cross functional teams
• Excellent communication, negotiating and closing skills
• Strong presentation skills
• Able to listen, establish rapport, build credibility quickly, and clearly articulate LearnQuest's value proposition
• Self-starter with high energy, drive and a positive can-do attitude
•Microsoft CRM experience is a plus
• Solid understanding of the Information Technology industry is essential
• Bachelor's Degree in Business Administration or equivalent work experience

• Work remotely from home or at LearnQuest's global headquarters in Philadelphia, PA

Salary plus commissions and generous benefits.
Apply for This Position
Call To Inquire About This Position
1-877-206-0106
Lock in Savings with LearnPass
Make the most of your budget!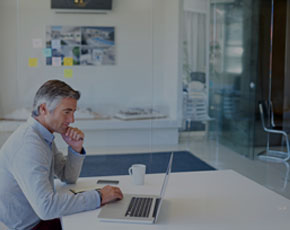 Left this here as an example of original
heres the new schedule
Your use of this LearnQuest site affirms your consent to our use of session and persistent cookies to track how you use our website.