title
Date: xxx
Location: xxx
Time: xxx
Price: xxx
Please take a moment to fill out this form. We will get back to you as soon as possible.
All fields marked with an asterisk (*) are mandatory.
Digital Badge Program

DataPower

A digital credential recognized and valued around the world.
Fundamentals of IBM DataPower Gateway - Code: WE755G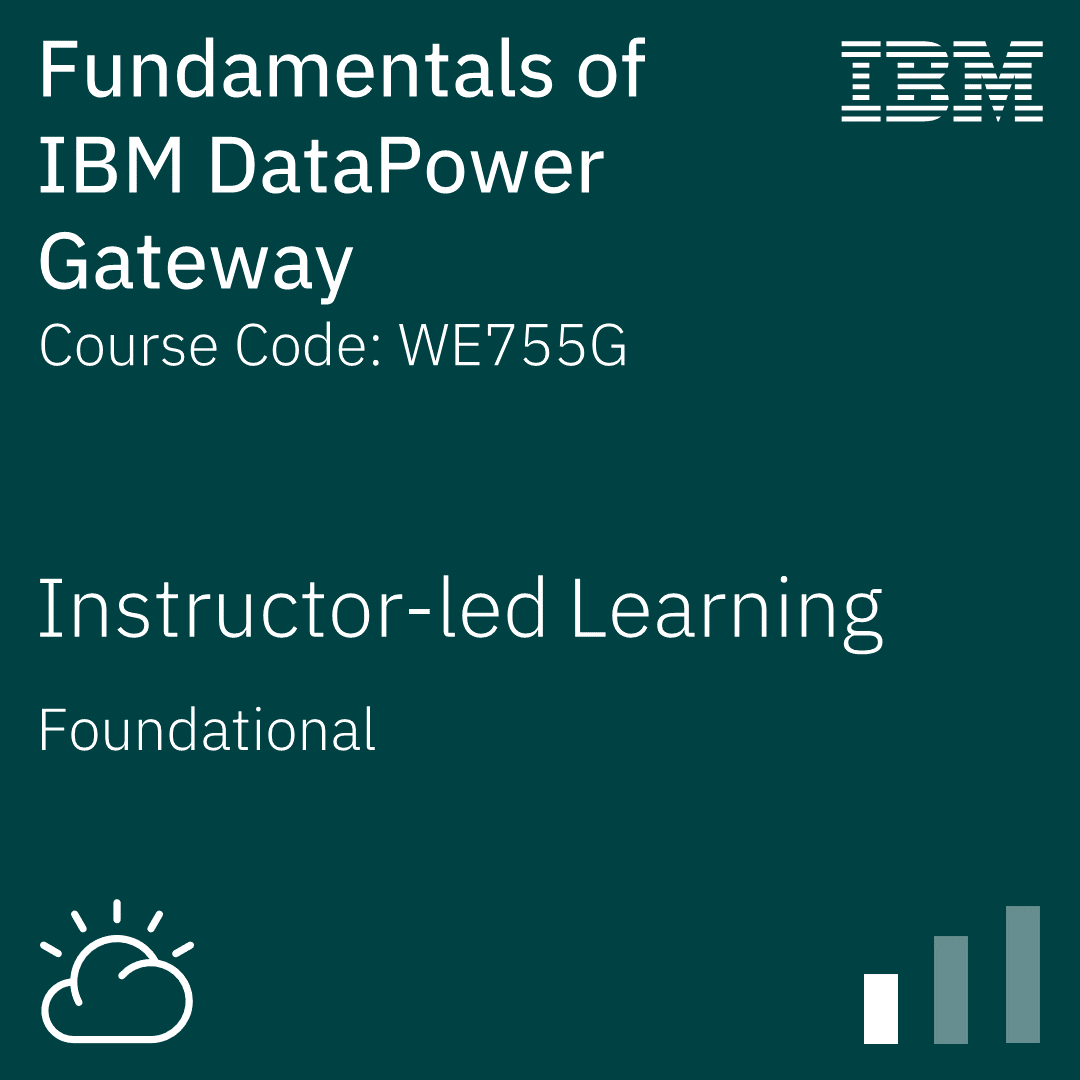 This credential earner has completed instructor-led learning for Fundamentals of IBM DataPower Gateway. Badge earners can develop and debug services implemented on the DataPower gateways, use the WebGUI and Blueprint Console to examine a multi-protocol gateway, edit the gateway, and test the service, and implement a message flow within the DataPower gateway.
Badge Criteria and Activities
Attendance and successful completion of WE755G Fundamentals of IBM DataPower Gateway instructor-led training course
Need more Information?
Speak with our training specialists to continue your learning journey.
Talk to our team