title
Date: xxx
Location: xxx
Time: xxx
Price: xxx
Please take a moment to fill out this form. We will get back to you as soon as possible.
All fields marked with an asterisk (*) are mandatory.
Digital Badge Program

MDM

A digital credential recognized and valued around the world.
InfoSphere MDM Architecture V11 - Code: ZZ820G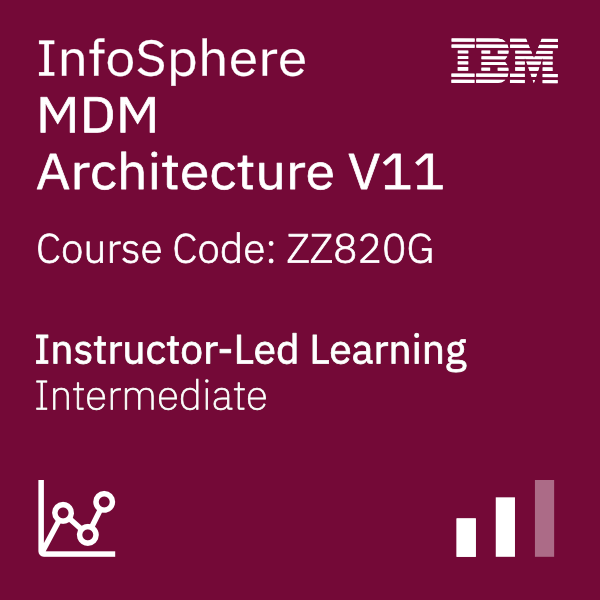 This credential earner has completed instructor-led learning for understanding InfoSphere MDM Architecture (including Virtual & Physical Hubs). Topics include: major components of the InfoSphere MDM & how each component interacts; how InfoSphere MDM responds once a service is invoked & various configuration & extension points of a service; intro to various components that make up the MDM Architecture; how MDM will fit into organizations & what pieces may be customized for business requirements.
Badge Criteria and Activities
Successfully complete the following IBM Instructor-Led course: InfoSphere MDM Architecture V11 - Code: ZZ820G.
Need more Information?
Speak with our training specialists to continue your learning journey.
Talk to our team