LearnQuest Badge Program - Aspera Console
LearnQuest is working to offer digital badges upon successful completion and attainment of course objectives.
Badge Courses Aspera Console Series offered by LearnQuest: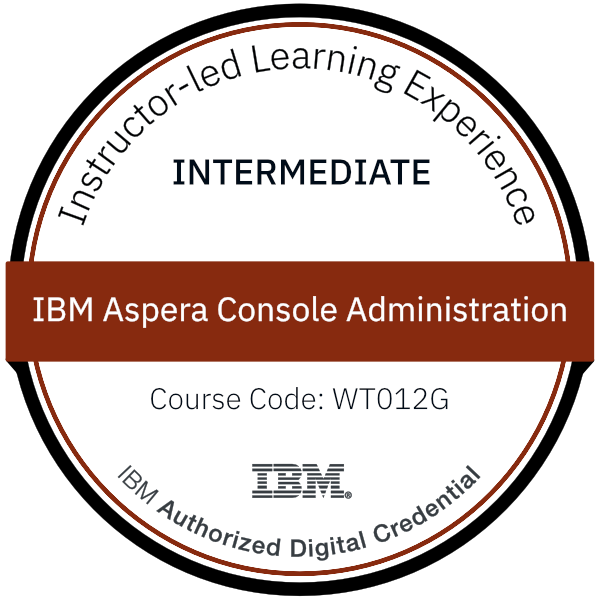 This credential earner has completed instructor-led learning for understanding how to install, configure and use IBM Aspera Console. Topics cover: operation of the FASP protocol; key features of IBM Aspera Console; the function of the processes of Aspera Console; installing and configuring Aspera Console; adding managed and unmanaged nodes to Aspera Console; defining and using simple and smart transfers; creating and running standard and custom reports; and performing basic maintenance tasks.
Click here for course objectives.
Badge Criteria and Activities
Successfully complete the following IBM Instructor-Led course: IBM Aspera Console Administration - Code: WT012G
Recommended next steps:

Evidence:
---