LearnQuest Badge Program - iOS
LearnQuest is working to offer digital badges upon successful completion and attainment of course objectives.
Badge Courses iOS Series offered by LearnQuest: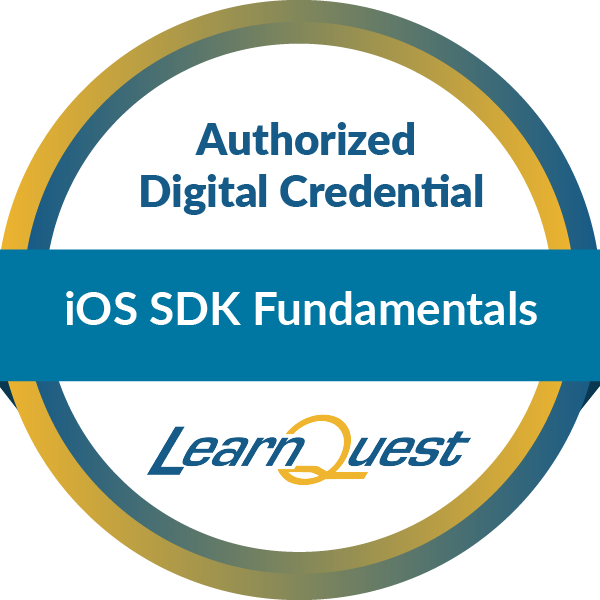 This badge holder has demonstrated experience with understanding how to build and run first apps on iOS using the Swift programming language. The badge holder has knowledge on the common tools, interface elements, and design patterns you need to build apps for iPhone and iPad.
Click here for course objectives.
Badge Criteria and Activities
During a LearnQuest delivered course, badge earners have successfully achieved class objectives demonstrated by student progress in lab exercises, attendance, participation in question & answer sessions, and/or assessments associated with:  Learn how to build native apps using the iOS SDK; Learn how to use Xcode and the Simulator; Learn how to use common navigation patterns and UI controls
Recommended next steps:

Evidence:
---