IBM and LearnQuest Badge Program - App Connect Enterprise
LearnQuest is working together with IBM to offer IBM training courses and award digital badges upon successful completion and attainment of course objectives.
IBM Badge Courses App Connect Enterprise Series offered by LearnQuest: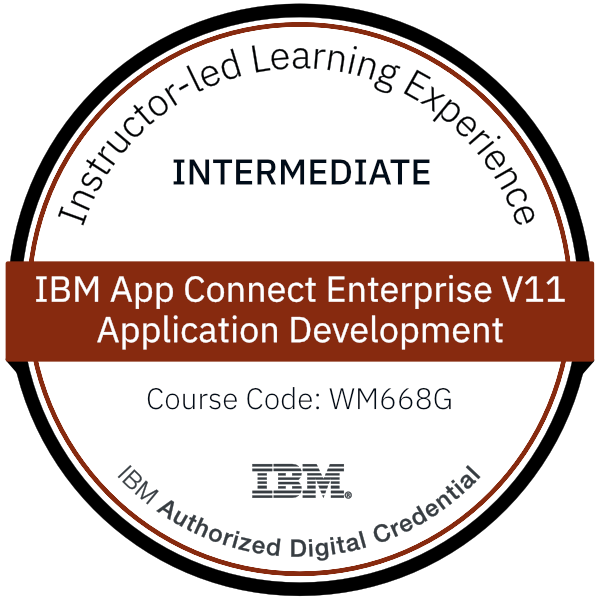 This credential earner has completed instructor-led learning for understanding how to use IBM App Connect Enterprise to develop, deploy, and support message flow applications. This includes exploring how to control the flow of data by using various processing nodes, and how to use databases and maps to transform and enrich data during processing. Topics also cover how to construct data models by using the Data Format Description Language (DFDL).
Click here for course objectives.
Badge Criteria and Activities
Successfully complete the following IBM Instructor-Led course: IBM App Connect Enterprise V11 Application Development - Code: WM668G
Recommended next steps:

Evidence:
---