LearnQuest Badge Program - Content Navigator
LearnQuest is working to offer digital badges upon successful completion and attainment of course objectives.
Badge Courses Content Navigator Series offered by LearnQuest: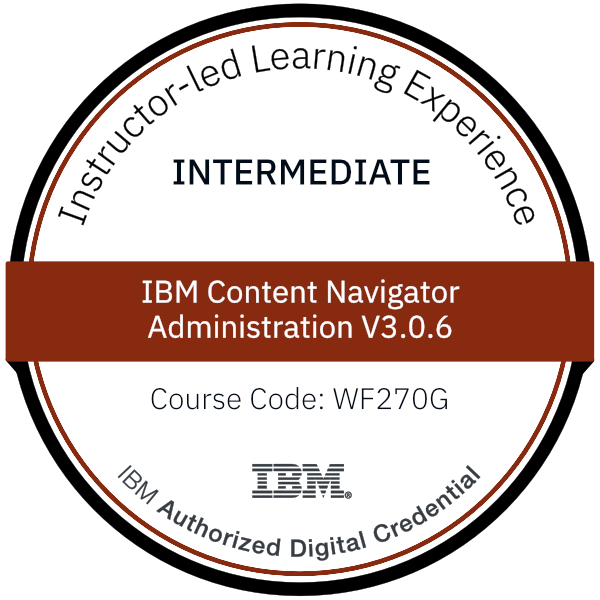 This credential earner has completed instructor-led learning for understanding how to configure, customize and administer the IBM Content Navigator web client for IBM FileNet Content Manager. Topics include how to: view, add, modify and search for content in the web client; connect to repositories; create new desktops; define cross-repository searches; create teamspace; configure IBM Content Navigator Sync services and Edit services client; define role-based redactions; & build entry templates.
Click here for course objectives.
Badge Criteria and Activities
Successfully complete the following IBM Instructor-Led course: IBM Content Navigator Administration V3.0.6 - Code: WF270G.
Recommended next steps:

Evidence:
---