LearnQuest Badge Program - BigIntegrate
LearnQuest is working to offer digital badges upon successful completion and attainment of course objectives.
Badge Courses BigIntegrate Series offered by LearnQuest: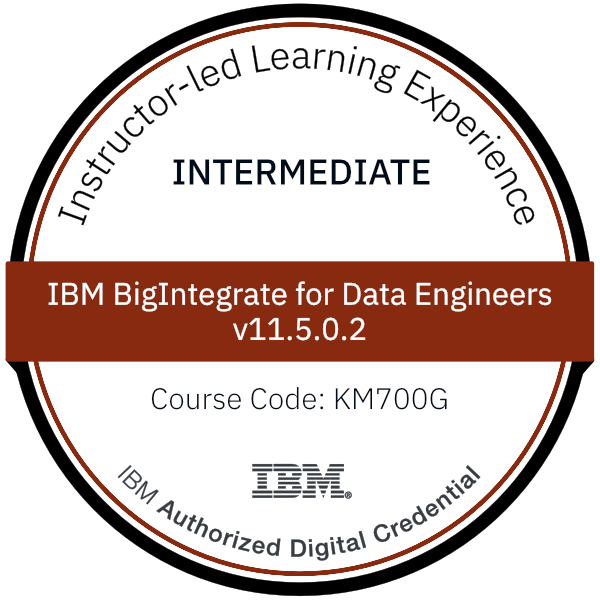 This credential earner has completed instructor-led learning for understanding how to run DataStage jobs in a Hadoop environment. This includes running jobs in traditional and YARN mode, and accessing HDFS files and Hive tables using different file formats and connector stages.
Click here for course objectives.
Badge Criteria and Activities
Successfully complete the following IBM Instructor-Led course: IBM BigIntegrate for Data Engineers v11.5.0.2 - Code: KM700G
Recommended next steps:

Evidence:
---