IBM and LearnQuest Badge Program - Watson Explorer
LearnQuest is working together with IBM to offer IBM training courses and award digital badges upon successful completion and attainment of course objectives.
IBM Badge Courses Watson Explorer Series offered by LearnQuest: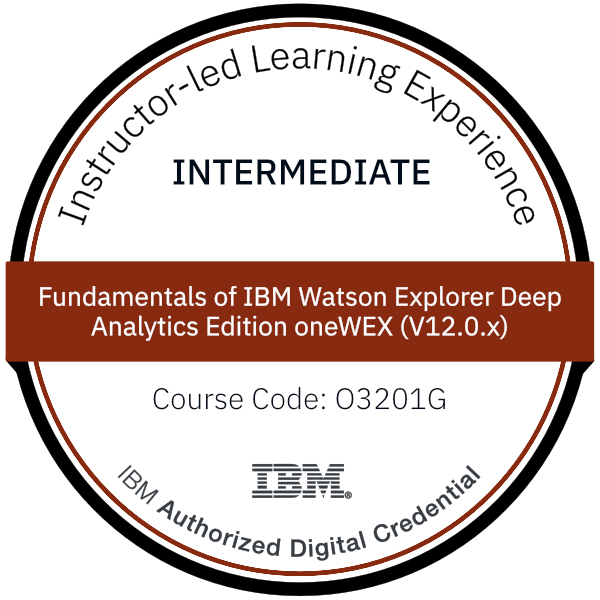 This credential earner has completed instructor-led learning for understanding core concepts of IBM Watson Explorer Deep Analytics Edition oneWEX. This includes: identifying the oneWEX platforms as well as the process flow and data flow of oneWEX projects; exploring oneWEX tools, such as Content Miner and the Admin Console; hands-on experience in data acquisition and enrichment; and advanced topics, such as Application Builder, Content Analytics Studio, and API usage.
Click here for course objectives.
Badge Criteria and Activities
Successfully complete the following IBM Instructor-Led course: Fundamentals of IBM Watson Explorer Deep Analytics Edition oneWEX (V12.0.x) - Code: O3201G
Recommended next steps:

Evidence:
---