LearnQuest Badge Program - Watson Explorer
LearnQuest is working to offer digital badges upon successful completion and attainment of course objectives.
Badge Courses Watson Explorer Series offered by LearnQuest: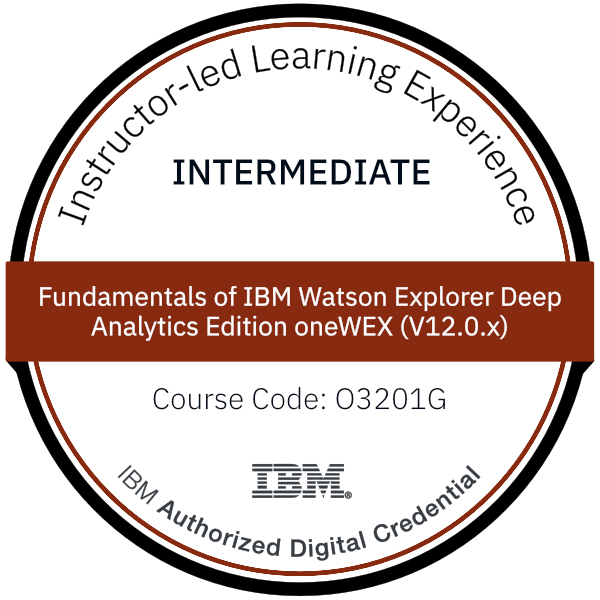 This credential earner has completed instructor-led learning for understanding core concepts of IBM Watson Explorer Deep Analytics Edition oneWEX. This includes: identifying the oneWEX platforms as well as the process flow and data flow of oneWEX projects; exploring oneWEX tools, such as Content Miner and the Admin Console; hands-on experience in data acquisition and enrichment; and advanced topics, such as Application Builder, Content Analytics Studio, and API usage.
Click here for course objectives.
Badge Criteria and Activities
Successfully complete the following IBM Instructor-Led course: Fundamentals of IBM Watson Explorer Deep Analytics Edition oneWEX (V12.0.x) - Code: O3201G
Recommended next steps:

Evidence:
---