LearnQuest Badge Program - Datacap
LearnQuest is working to offer digital badges upon successful completion and attainment of course objectives.
Badge Courses Datacap Series offered by LearnQuest: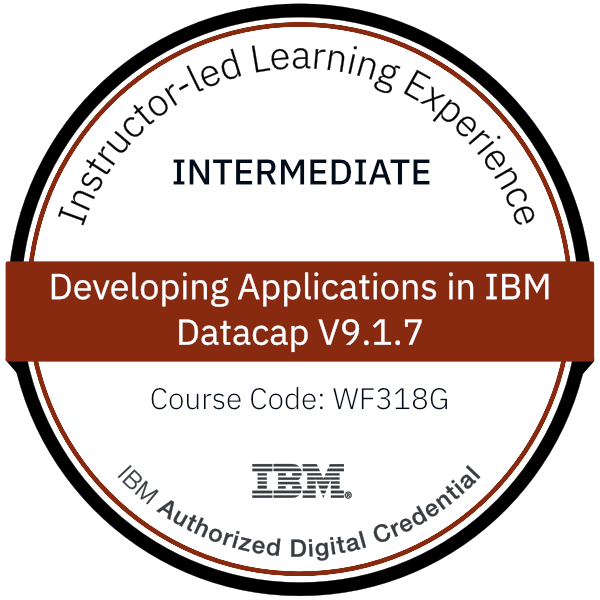 This credential earner has completed instructor-led learning for understanding the skills that are needed to build Datacap applications. This includes: an introduction to IBM Datacap; capture concepts, Datacap process, page identification methods, and architecture; processing batches for Datacap applications in the Datacap clients; design & components of a Datacap application; building a Datacap application by using Forms Template in Datacap Studio and configuring it; troubleshooting, and more.
Click here for course objectives.
Badge Criteria and Activities
Successfully complete the following IBM Instructor-Led course: Developing Applications in IBM Datacap V9.1.7 - Code: WF318G
Recommended next steps:

Evidence:
---