IBM and LearnQuest Badge Program - IBM Cúram
LearnQuest is working together with IBM to offer IBM training courses and award digital badges upon successful completion and attainment of course objectives.
IBM Badge Courses IBM Cúram Series offered by LearnQuest: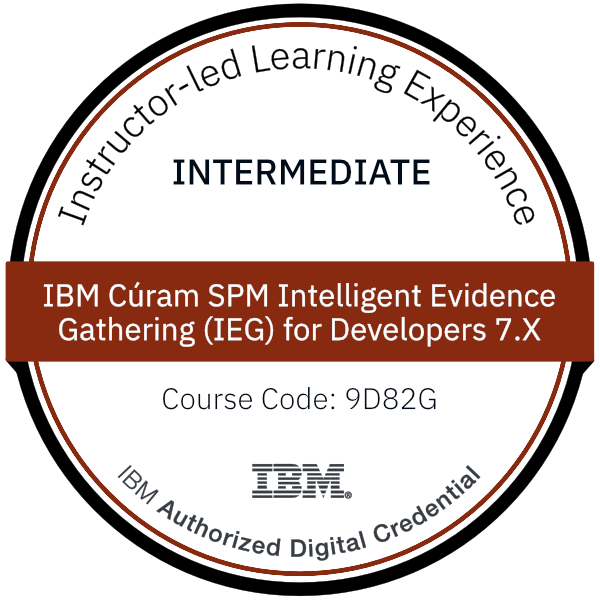 This credential earner has completed instructor-led learning for understanding how to develop IEG scripts and integrate these scripts into IBM Cúram SPM applications. The topics covered are intended primarily for developers and technical architects who work on IBM Cúram implementation projects. This includes a technical understanding of Intelligent Evidence Gathering (IEG).
Click here for course objectives.
Badge Criteria and Activities
Successfully complete the following IBM Instructor-Led course: IBM Cúram SPM Intelligent Evidence Gathering (IEG) for Developers 7.X - Code: 9D82G
Recommended next steps:

Evidence:
---