title
Date: xxx
Location: xxx
Time: xxx
Price: xxx
Please take a moment to fill out this form. We will get back to you as soon as possible.
All fields marked with an asterisk (*) are mandatory.
Digital Badge Program

zz-inactive

A digital credential recognized and valued around the world.
z/OS V1R13 to z/OS V2R1 Update - Code: ESC6G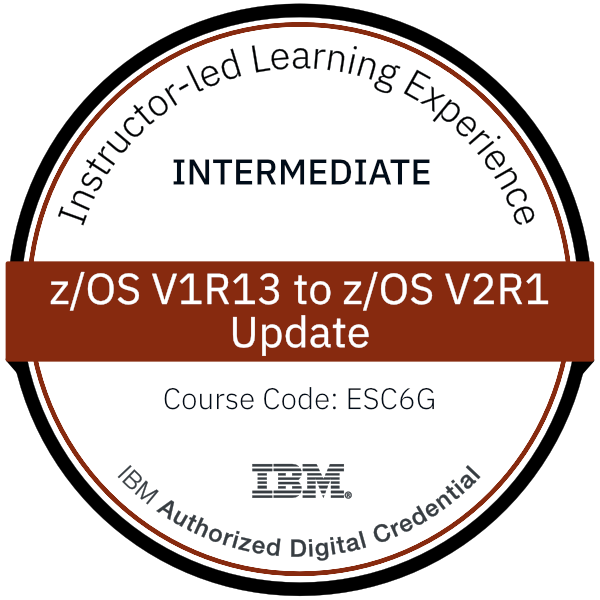 This credential earner has completed instructor-led learning for understanding the new features and enhanced functions of z/OS Version 2 Release 1. Topics cover: software updates and enhancements for z/OS V2R1 presented in groups based on closely associated z/OS components; groups include enhancements to the base control program, sysplex features, UNIX System Services, the data storage subsystem, Communications Server, and security components, such as RACF; and installation and migration issues.
Badge Criteria and Activities
Successfully complete the following IBM Instructor-Led course: z/OS V1R13 to z/OS V2R1 Update - Code: ESC6G
Need more Information?
Speak with our training specialists to continue your learning journey.
Talk to our team