LearnQuest Badge Program - Access Manager
LearnQuest is working to offer digital badges upon successful completion and attainment of course objectives.
Badge Courses Access Manager Series offered by LearnQuest: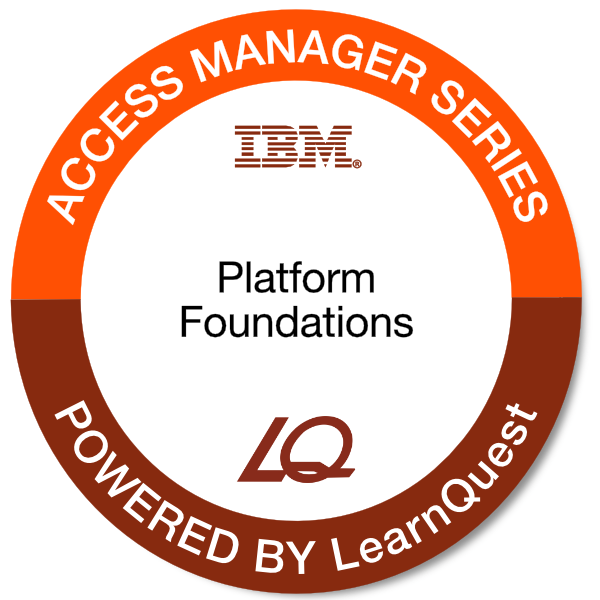 This badge holder has demonstrated experience with adopting secure web, mobile, and cloud technologies and simplifying access management for employees and consumers. The earner also can configure authentication and authorization mechanisms, implement policy access control, and set up reverse proxy junctions to process web requests.
Click here for course objectives.
Badge Criteria and Activities
During a LearnQuest delivered course, badge earners have successfully achieved class objectives demonstrated by student progress in lab exercises, attendance, participation in question & answer sessions, and/or assessments associated with: Describing IBM Access Manager product; Configuring Access Manager users, groups & domains; Explaining how to set up reverse proxy junctions; Discussing & configuring authentication mechanisms supported by Access Manager.
Recommended next steps:

Evidence:
---