Apple Professional Certification Programs
LearnQuest, as Apple's Designated Global Training Provider, delivers the courses that assure your success in completing the certification process.
Certification keeps you at the forefront of Apple technology and grants you the following benefits from the power of the Apple brand:
Differentiate yourself
Gain recognition for your technical competency
Build credibility with clients and employers
Gain a competitive edge, increase your visibility and enhance your reputation in a today's constantly evolving and competitive marketplace
Publicize your certifications on the Apple Certified Professional Registry
Display your certificate and logo that distinguishes you as an Apple Certified Professional
Select the certification you want
View Information Below
macOS Certifications
macOS Certifications
Apple Certified Support Professional (ACSP) 10.12
This is for help desk professionals, technical coordinators or power users who support macOS users, manage networks or provide technical support for Mac users. This certification verifies you understand macOS core functionality and that you can configure key services, perform basic troubleshooting and support multiple Mac users.
Apple Certified Associate - Mac Integration Basics 10.13
This is for users who use a Mac in a Microsoft Windows operating system or are replacing a PC with a Mac. This certification verifies you understand the different ways to integrate a Mac within a Windows or other standards-based network and covers the seamless way macOS users can work with Windows apps and Files.
AppleCare Certifications
Apple Certified iOS Technician (ACiT)
This qualifies a technician to repair all iPhone models, Apple Watch and any other iOS devices.
Apple Certified Mac Technician (ACMT)
This qualifies a technician to repair all Mac products including MacBook and MacBook Pro.
Productivity App Certifications
Complete the certification exam in an Apple productivity app to become an Apple Certified Profressional and show schools, potential employers or prospective clients you have the skills they're looking for
Apple Certified Professional - Pages
Apple Certified Professional - Keynote
Apple Certified Professional - Numbers
Pro Applications Certifications
Apple's professional applications are the industry standard for photgraphers, editors, sound designers, visual effects and multimedia artists.
Apple Certified Pro - Final Cut Pro X
Apple Certified Pro - Logic Pro X
Please let us know how we can help you
IBM Collaborative Lifecycle Management Self-Paced Training
DOORs Next Generation IBM Rational Team Concert IBM Rational Quality Manager
Continue learning!
This course may qualify for
Free Extended
Lab Time
Lock in Savings with LearnPass
Make the most of your budget!
Placeholder do not remove
Placeholder do not remove
Placeholder do not remove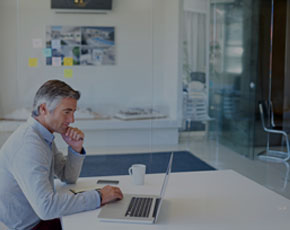 Left this here as an example of original