LearnQuest Badge Program - Datacap
LearnQuest is working to offer digital badges upon successful completion and attainment of course objectives.
Badge Courses Datacap Series offered by LearnQuest: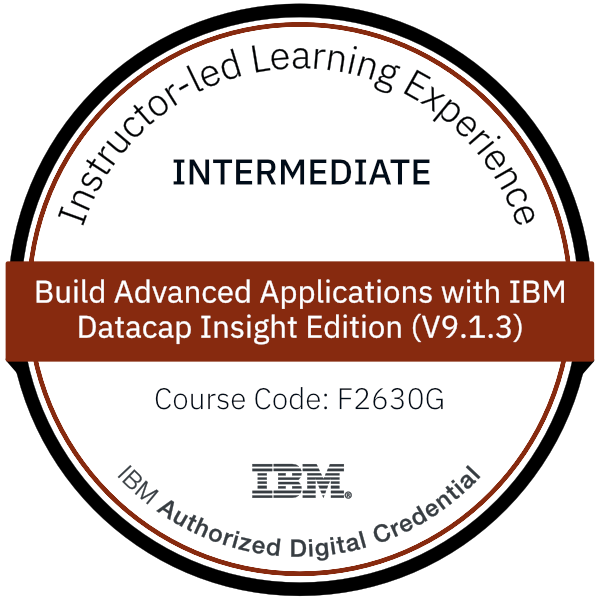 This credential earner completed instructor-led learning for working with applications in Datacap Studio to implement cognitive capture. It includes how to: build page layouts & extract info. with text analytics using IBM SystemT & Watson Natural Language Understanding; create virtual page blocks & extract info. from tables & label value pairs; and configure page classification with IBM Content Classification, Watson Visual Recognition engine, & Watson Natural Language Classifier service.
Click here for course objectives.
Badge Criteria and Activities
Successfully complete the following IBM Instructor-Led course: Build Advanced Applications with IBM Datacap Insight Edition (V9.1.3) - F2630G
Recommended next steps:

Evidence:
---