title
Date: xxx
Location: xxx
Time: xxx
Price: xxx
Please take a moment to fill out this form. We will get back to you as soon as possible.
All fields marked with an asterisk (*) are mandatory.
Press & News
LearnQuest Announces New Partnership with EC-Council
10/24/2022
LearnQuest is now part of EC-Council's ATC network providing even more security-related training.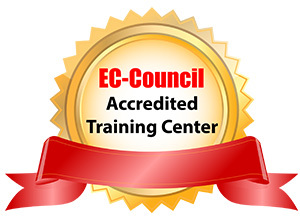 Philadelphia, PA, October 24, 2022 - LearnQuest is pleased to announce its new partnership with EC-Council (International Council of E-Commerce Consultants), the world's most significant technical certification body for cyber security.
EC-Council is the owner and developer of the world-famous Certified Ethical Hacker (CEH), Computer Hacking Forensics Investigator (C|HFI), Certified Security Analyst (ECSA), and License Penetration Testing (Practical) programs, among others, and operates in 145 countries worldwide.
More than 200,000 information security professionals worldwide have been trained and certified by EC-Council. Their work has had an impact on the cybersecurity culture of countless businesses.
"Cybercrime is rising, which has profound implications for governments and businesses worldwide. Having a capable cybersecurity team in place is only half the battle; the other half is keeping up with the latest cybersecurity tools and techniques. LearnQuest's goal is to equip cybersecurity experts with the knowledge and skills they need to defend their organizations from increasingly sophisticated cyberattacks. The formation of this partnership with EC-Council represents yet another step in the direction of that goal", said LearnQuest's Managing Director, Dimitri Schneiberg.
LearnQuest joined the EC-Council ATC (Accredited Training Center) network after meeting stringent quality standards for instructor-led training. With this new partnership, LearnQuest's extensive catalog of security training for organizations and industry professionals now includes even more options.
EC-Council Training Options
Need more Information?
Speak with our training specialists to continue your learning journey.
Talk to our team