title
Date: xxx
Location: xxx
Time: xxx
Price: xxx
Please take a moment to fill out this form. We will get back to you as soon as possible.
All fields marked with an asterisk (*) are mandatory.
Press & News
LearnQuest Expands OpenStack and Kubernetes Training Options with Mirantis Partnership
6/10/2021
Now an Authorized Training Partner offering updated training and certification to students and clients.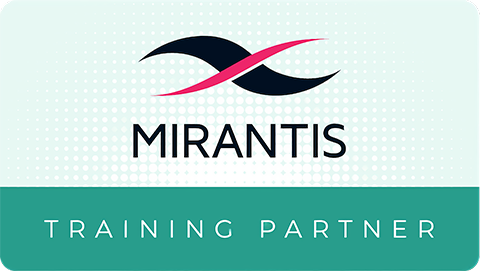 Philadelphia, Pennsylvania: June 10, 2020 - LearnQuest is excited to announce its new partnership with the Mirantis as an Authorized Training Partner.
This new strategic partnership with Mirantis further expands LearnQuest's Open Source and Kubernetes training and certification options for its clients and customers.
'Our team is extremely excited to be able to further expand our capabilities as the worldwide training leader in the cloud management space with our new strategic partnership Mirantis," says Dimitri Schneiberg, Managing Director at LearnQuest. "As a new Mirantis Authorized Training Partner, LearnQuest is able to provide industry-leading instructor-led and on-demand training that supports container and cloud infrastructure management platforms based on Kubernetes and OpenStack.'
The new partnership with Mirantis highlights valuable benefits for LearnQuest's clients and customers, such as:
Growing student's careers and expanding opportunities for certifications,
Helping students gain marketable resources, and
Expanding skills in cloud topics such as Cloud Computing, Kubernetes, and OpenStack.
To access Mirantis Authorized Training from LearnQuest, please click here.
Need more Information?
Speak with our training specialists to continue your learning journey.
Talk to our team