title
Date: xxx
Location: xxx
Time: xxx
Price: xxx
Please take a moment to fill out this form. We will get back to you as soon as possible.
All fields marked with an asterisk (*) are mandatory.
Press & News
LearnQuest Begins Relationship with AWS as an AWS Partner Network Training Partner in North America
10/26/2020
Now offering AWS Authorized Training on one of the fastest growing technologies and training markets in the world.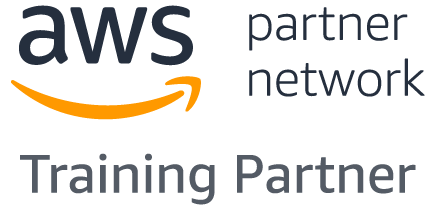 Philadelphia, Pennsylvania: October 26, 2020 - LearnQuest is excited to announce its achievement as an Amazon Web Services (AWS) Partner Network (APN) Training Partner in North America.
This important relationship with AWS represents a greater expansion of LearnQuest's training offerings in the cloud market and provides an opportunity to offer its clients and customers expansive training options within the AWS curriculum. 
'We are thrilled to start our new relationship with AWS, adding to our industry leading Cloud training portfolio,' says Dimitri Schneiberg, Managing Director at LearnQuest. 'With the addition of AWS, a market leader in Cloud Platform Services, LearnQuest is able to provide clients with the most comprehensive training solutions to address all of their Cloud training needs.'
The new relationship passes on valuable benefits for LearnQuest's clients and customers, such as:
Students will have access to an extensive authorized AWS Training catalog,
Classes are taught by accredited AWS technical trainers with real-world expertise,
Access to official AWS Training materials during all classes and labs, and
A dedicated team of professionals to assist customers with any questions or needs related to AWS.
As a new APN Training Partner, LearnQuest has the dynamic capability and resources to strategically offer courses across all AWS verticals, such as cloud architecture, big data, and cloud developer.
To access AWS Authorized Training from LearnQuest, please www.LearnQuest.com/aws to access the AWS authorized curriculum.
About LearnQuest
With over 20 years of experience in the IT Training Industry, LearnQuest is the preferred training partner to the world's leading companies, organizations, and government agencies in over 180 countries. Equipped with expert, real-world, industry experience and an unparalleled commitment to quality, its trainers deliver classes in various delivery formats including virtual instructor-led training, on-demand, and in-person training, so our clients can get the training they need wherever and whenever they need it.
Need more Information?
Speak with our training specialists to continue your learning journey.
Talk to our team